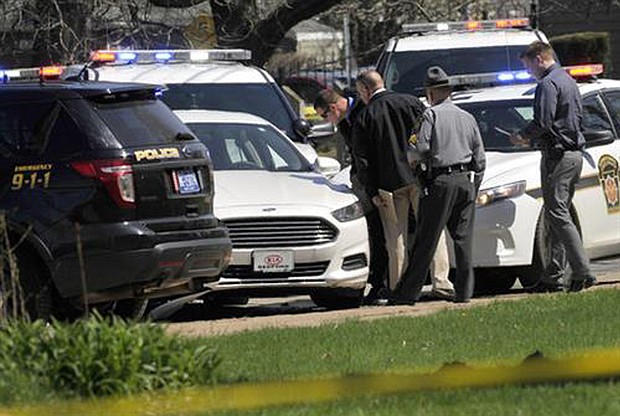 Pennsylvania State Police look over a car as they investigate the scene where Steve Stephens, the suspect in
the random killing of a Cleveland retiree posted on Facebook, was found shot dead Tuesday, April 18, 2017,
in Erie. Pa. Acting on a tip, Pennsylvania State Police spotted Stephens, 37, in Erie County, in the state's
northwest corner, and went after him. After a brief chase, he took his own life, authorities said.
(Greg Wohlford/Erie Times-News via AP)
Stories this photo appears in:

The man who randomly killed a Cleveland retiree and posted video of the crime on Facebook shot himself to death in his car Tuesday during a police chase in Pennsylvania, ending a multistate manhunt less than 48 hours after it began.