Etiquette Excursion with Mona Johnson: Terminating Employment
Mona Johnson | 5/17/2017, midnight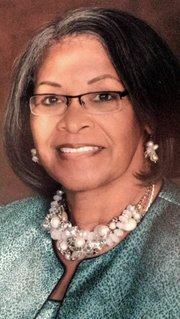 Claremont, CA--Making the decision to terminate someone is an act that takes time, research, and confidence. Terminating someone is not a game show with the famous words, "You're Fired." Terminating someone from their employment is a solemn action and should be taken very seriously. Not only is it difficult for the employer doing the terminating but also for the individual being terminated. The employer should be prepared to give the individual resources and information so they can continue with their life as best they can.

Remember most of these individuals have families and responsibilities. "It's really difficult from both sides," Kevin Green with Chattanooga's Robert Half Finance & Accounting, a division of staffing agency Robert Half International, said. "It affects the supervisor and obviously, the person who is terminated, as well as their co-workers."
Although each case of a termination is different and should be handled differently according to the events and seriousness of the situation. The employer or supervisor should be prepared to give example, reasons and facts concerning the termination. Everything about a termination conversation should be private before, during and after the actual event. Besides the supervisor(s) the employee should be the first to know they are being terminated. The actual termination conversation should not be a surprise to the employee. Unless the cause for termination is a felony or is so egregious that the employee is not given advanced notice prior to the event.
Even though there are no concrete steps to terminating an employee there are some best practices that should be followed to ensure grace and integrity are integrated to be the main goal and outcome of the situation. Joshua McLain Scott, human resources supervisor with Pilgrim's Pride, said via email that firing someone on a conference call is out of line. "It shows an unprofessional attitude and doesn't create a positive work environment," he said. How a firing is handled can affect those remaining in the office. A poorly prepared termination can create fear and uncertainty about the future of the organization employee and the integrity of the supervising staff.
If there is an awkward situation that requires someone be terminated immediately, Green said the best course of action is to send someone home with pay for a day or two. During this time, supervisors should take time to evaluate the situation and make a plan to handle it professionally and with dignity. Scott said that it's important to stay calm and concise. "Don't appear angry or emotional," he said. "It's important to create a sense of calmness in what can be a tense situation."
An employee should never be terminated while the supervisor is upset or while the company or organization is in crisis. An employee should never, never be fired in public. Does this sound familiar? Public terminations reflect poorly on the company or organization. A knee jerk reaction to terminate could cause a company a lawsuit and or lots of money. Public termination of an individual gives a negative message concerning the company or organization. There is no benefit to terminating someone in public. (Portions from: How to Fire an Employee the Legal Way: 6 Termination Guidelines).
Join me weekly as I answer your questions and share ideas as we explore the journey to good manners! Send your questions or comments to the Inland Valley News, 2009 Porterfield Way, Suite C, Upland, CA 91786, e-mail to editor@inlandvalleynews.com or e-mail, and/or msparksj@verizon.net.
Mona Johnson is the CEO of Personnel Best a consulting firm specializing in how to conduct effective meetings, teaching public speaking, team building, leadership development, microphone use, networking, organizational and self-awareness.