HBCU Collective Creates HBCU National Day of Action on Capitol Hill to Advocate for HBCUs
5/11/2017, midnight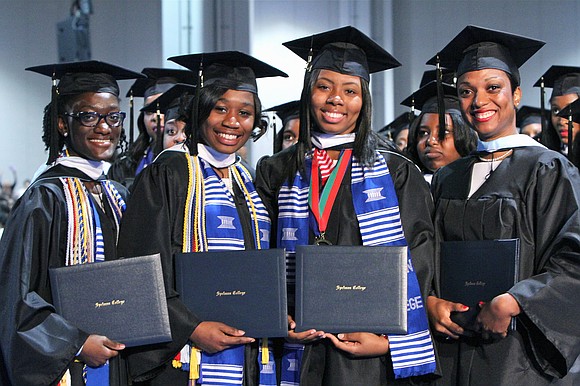 Nationwide--In response to growing concerns that the new Administration will fall short of promises made to maintain and expand the success of Historically Black Colleges and Universities, HBCU Collective, a group of students and friends of HBCUs who work in politics and advocacy and are determined to preserve, support and grow HBCUs, have organized The HBCU National Day of Action where the members will gather on Capitol Hill to advocate to their members of Congress.
"Alumni and students play an integral role in preserving and growing our HBCUs," said co-leader of the HBCU Collective Robert Stephens. "We're here to make sure our elected officials see and feel the importance of HBCUs – and we're here to hold them accountable for their support."
Leading up to the event, which will take place on April 27, Black leaders have been upfront about their concerns regarding the new budget proposal.
"Last month, while meeting with presidents of the nation's HBCUs, President Trump pledged to do more for HBCUs than any other president has done before; however, this budget is not reflective of that sentiment. Without strong federal investments, President Trump's commitment to HBCUs and the rebuilding of African American communities will be promises unfulfilled," said Dr. Michael L. Lomax, UNCF president and CEO.
The proposal Lomax speaks of is the Trump administration's "America First" budget proposal that, according to an article published by The Atlantic, "slices federal education spending by 13.5 percent but claims to "maintain" minority institutions and HBCUs at around $492 million, the same amount the previous administration initially budgeted." (But the previous administration, the article offers, added discretionary spending to that figure.)
Also on the chopping block are Supplemental Educational Opportunity Grants, which offer need-based aid to around 1.6 million low-income undergraduates each year.


Research shows that 70 percent of HBCU students rely heavily on grants and work-study programs to pay for tuition costs. To this end, the Collective is prepared to ask state and federal elected officials to increase financial support for students; increase access and funding for federal research grants; and increase funding and assistance for facility upgrades.
"We care about the existence of our institutions and we are going to make sure elected officials do exactly what they promised, and that is to support our HBCUs and their students financially," said Dominique Warren, co-leader of the HBCU Collective.