Broomfield & Dolezal Direct the Highly Anticipated Whitney: Can I Be Me, and It Succeeds In Not Exploiting But Celebrating Whitney's Life
By Demetria Lucas D'Olyley | 5/4/2017, midnight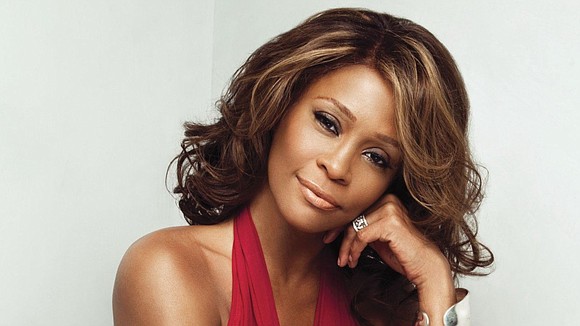 As the Tribeca Film Festival rolls through New York City this week and next, perhaps no film has been more anticipated or controversial than Whitney: Can I Be Me , an inside look at troubled pop icon Whitney Houston. At the world premiere of the film Wednesday evening, directors Nick Broomfield and Rudi Dolezal (no relation to Rachel, before you wonder), who documented Houston during a world tour, announced before the film was shown at 5:45 p.m. that they had received clearance to air it just three hours before the scheduled screening. Broomfield declined to give details on the conflict, but adamantly thanked his lawyers for making the film possible that evening.
Given the announcement of behind-the-scenes drama, I watched expecting startling revelations the general audience wouldn't know about the late pop singer, who died in 2012. Throughout Houston's career, she was plagued with rumors about her sexuality and confirmed reports (by her) of her drug use and her tumultuous marriage to Bobby Brown, whom she dubbed "the King of R&B." Whitney: Can I Be Me (the title is a nod to a favorite saying of hers, according to close friends) actually covers thoroughly trod terrain when it comes to Houston. If you're looking for bombshell revelations, there aren't many.
What the film offers are more details about the overall behind-the-scenes drama that the public has been privy to through countless interviews and books from various members of Houston's inner circle. If you're looking for "tea," what you'll get is a weak second pour from the pot. The film all but concludes that she was bisexual, which tabloids had reported for years. Her former bodyguard delves into the explosive relationship between Brown and Robyn Crawford, a close friend of Houston's who was oft rumored to be her girlfriend. The spats between Brown and Crawford occasionally led to physical altercations. The new news? Sometimes Crawford won.
There are more details about the drug use that occurred during Houston's world tour, which ultimately earned poor reviews because of her erratic behavior and when she missed her high notes. And there are never-heard-before accounts of just how awful Brown could be to Houston when he was high (in short, he played on her insecurities) and that he was angry when she got sober. But these new details are dull in comparison with Houston's own account of their rocky relationship during a sit-down with Oprah Winfrey in 2009, when she recounted the time Brown spit on her.
Perhaps the biggest controversy here is that the doc explicitly blames Houston's inner circle for her demise and ultimate death. Yes, she consumed the drugs, and had been doing so since around age 18. And yes, she was plagued by common demons: a controlling mother, a desperation to be liked and insecurities about her appearance. And yes, again, she struggled with success and its effect on her marriage (she downplayed her success to compensate for her husband's ego).
But when she began to obviously spiral because of addiction, the documentary asserts, few people intervened, including her family who were on her payroll and needed Houston to keep performing and bringing in money. Houston's bodyguard David Roberts, who accompanied her during the disastrous world tour when her voice was shattered, sent a detailed letter to her management team begging for them to help, only to be fired for speaking up.