Zeta Phi Beta Sorority Incorporated Gears Up to Host Inaugural Finer Womanhood Luncheon in Rialto
3/30/2017, midnight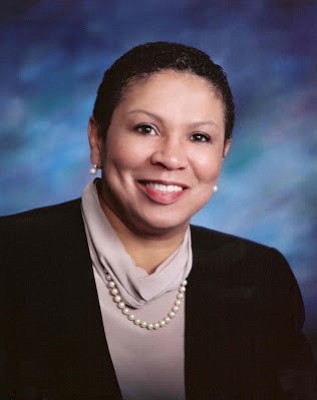 Rialto, CA--Join the Inland Empire/Pomona Valley chapter of Zeta Phi Beta Sorority Incorporated for the inaugural Finer Womanhood Luncheon! The event will be held at the Rialto Community Center in Rialto on Saturday, April 1, 2017 at 11 am honoring the work of six Women of Distinction:
Dr. Tonia Casey-Bush, who has served in public education for 23 years. She currently serves as the Director of Teaching and Learning with the Fontana Unified School District and the President/CEO and founder of Sacred S.I.S.T.A.H.S. (Sisters in Solidarity Teaching and Healing our Spirits) Inc., a nonprofit educational enrichment and mentoring organization for women and children and is a proud member of Alpha Kappa Alpha Sorority, Inc.
Joanne T. Gilbert, a retired teacher-educator with 37 years' service in secondary and adult education and former school board member who served as a Trustee of Rialto Unified School Board for over 13 years.
Elaine Wilson, a 48-year veteran in public education who has taught in Los Angeles, San Bernardino, and Rialto Unified School Districts and serves the community through her work with Sigma Gamma Rho Sorority, Inc. and Phi Delta Kappa education sorority.
Council Member Lynne B. Kennedy, a public servant with a professional career which spans over three decades as an educator and school administrator. Lynne was a member of City Council starting in 2014, and elected in 2016 and currently serves as the Mayor Pro Tem for the City of Rancho Cucamonga.
Mayor Deborah Robertson, was elected Mayor of Rialto in November 2012 and her latest achievement in a distinguished public service career includes 12 years on the Rialto City Council, leadership positions at the Southern California Association of Governments, the San Bernardino Associated Governments, and more than 20 years with the California Department of Transportation.
Judy Frazier, voted the Zeta of the Year (Blue Sapphire) for the Phi Mu Zeta chapter of Zeta Phi Beta Sorority, Inc. for her commitment to community service, outstanding leadership and demonstration of finer womanhood during the 2016-2017 fiscal year.
Tickets for the luncheon are $25 per person, and $190 per table (seats 8) and available at Zeta. Serving the world since 1920, Zeta Phi Beta Sorority, Incorporated is a community-conscious and action-oriented organization founded on principles of Service, Scholarship, Sisterhood and Finer Womanhood. The Phi Mu Zeta chapter of Zeta Phi Beta Sorority, Inc. serves the Inland Empire/Pomona Valley area.
For more information about this event, please contact Phi Mu Zeta chapter president, Dr. April Clay at pmzbasileus@gmail.com.