Trae Bodge: Cheap Workout Trends to Try
By Trae Bodge /TNJ | 3/30/2017, midnight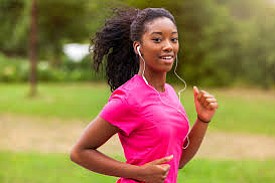 Workout trends come and go, which keeps things interesting and prevents burnout. These days, CrossFit and SoulCycle are all the rage. But unfortunately for your wallet, with an average monthly membership of $125 for CrossFit and about $34 per class at Soul Cycle, hopping on today's fitness trends can really cost you.
But that doesn't mean you have to dust off your Tae Bo video cassette to get your sweat on. Many of today's workout trends are inexpensive or even free.
QUICK WORKOUTS
It's often hard to find time to get to the gym for a workout, so busy people are turning to efficient workouts that take very little time. These workouts don't require a gym membership and can be done at home or at the office.
There are many quick workout programs available online. One such program is JobuFIT, an online subscription-based program modeled after daily workouts of busy professionals in Japan. The JobuFIT workouts focus on healthy alignment and offer a convenient way to get in a workout at your office, home or hotel room in fewer than 10 minutes.
Subscriptions are $65 per quarter and new workouts are posted regularly so you don't get bored. You will also receive reminders so you don't slack off.
If you like some 'namaste' each day, fitness expert Nadia Murdock of NadiaMurdockFit.com recommended YogaWorks, which offers online workouts as short as five minutes. Subscriptions cost $15 per month with a 14-day free trial.
Murdock also recommended BeachBody.com, which offers a 10-minute trainer program, among many other workout programs. Beach Body charges $9.99 per month for six months, including a 30-day money-back guarantee.
"These streaming workouts allow people to work out in a short amount of time anywhere at any time," she said. "Today, workouts are about being effective and time-efficient, which often means squeezing it in when you can. That's why streaming workouts are ideal."
TABATA
A popular form of the quick workout is Tabata, a high-intensity interval training workout. Tabata was created by Japanese scientist Izumi Tabata, and the most basic form involves eight rounds of 20 seconds of intense work, followed by 10 seconds of rest, according to Active.com.
Each cycle lasts four minutes, and the exercises are typically squats, jumps, lunges, burpees, push-ups and the like. Some involve dumbbells, kettlebells and other equipment, while others just use your body weight.
You can create your own Tabata workouts with a stopwatch. But if you need motivation or just want someone else to run the stopwatch, there are numerous free Tabata workouts on YouTube.
"The Body Project" channel on YouTube has an excellent free Tabata workout that requires no equipment. If you like to lift heavy things, try the free "BodyFit by Amy" channel on YouTube. Fitness trainer Amy has several Tabata workouts sprinkled into her dumbbell and kettlebell programs.
TRAMPOLINES
If you have young children, you have probably encountered a trampoline in a friend's backyard or at birthday parties. But jumping on a trampoline isn't just for kids — it's also a great workout for adults. Fitness instructor Suzanne Bowen was given one as a gift, and she loved it so much that she created a workout around it.