VCC Ends Women's "Herstory" Month With Pastor Evelyn Alli
IVN Staff | 3/23/2017, midnight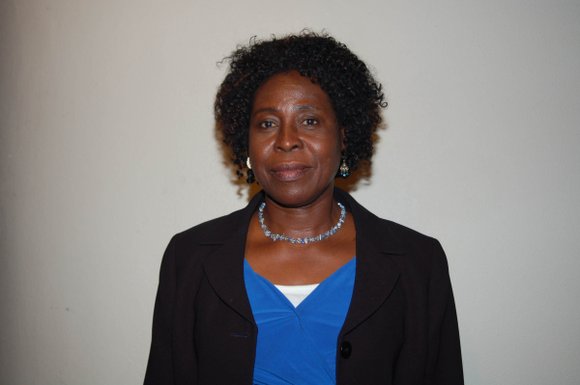 Upland, CA-- The Women's Fellowship of Victory Community Church (VCC) will continue to host their Annual Women's Celebration Series in recognition and celebration of Women's History "HerStory" Month. Along with the weekly celebration series, several other activities are scheduled throughout the month of March.
VCC is so pleased to announce that the following women of God will share the gospel during the 9:30 a.m. worship services each week. Minister Selena Terell did an outstanding job this past Sunday, telling the story of Jezebel, an instrumental woman found in the book of Kings. What an epic month full of the supernatural power of God. Pastor Evelyn Ali of the Victory Community Church will minister to everyone in attendance and closing the month-long series out on Sunday, March 26th. You don't want to miss Sunday.
Pastor Evelyn Alli's true purpose and passion is ministry. People go throughout life for years until they finally find what their true propose in life is. For some they may find it a few years after they finish college and for others, they will go through several different jobs until they find out what they really to do it or maybe an unexpected circumstance will come up that makes them go in a different direction towards their purpose.
Alli, born and raised in Nigeria, came to the United States over 21 years ago, and since then has been an active member at Victory Community Church in Upland, California. "Every day is a growing process that brings new blessings," Alli said. One of the things that Ali enjoys the most about the ministry is the building of relationships with people. "Sometimes you end up ministering to them, mentoring them and praying with them to help them improve their lives," Alli said. She believes that if you work hard in everything you do, you can and will go far.
When Alli is not busy she enjoys reading, cooking, shopping, praying, attending workshops and interacting with people. Alli has one daughter who is attending Xavier University in New Orleans, LA. The Women's Celebration Series has taken place each Sunday in March with a different and unique speaker bringing forth the Word each week. You don't want to miss a single speaker.
Come hear the dynamic words from these phenomenal Women of God each Sunday at 9:30 a.m.
VCC is delighted about Women's HerStory Month and is inviting the community to come out and celebrate with them. Make sure to bring a friend or two. The celebration will take place at the church's temporary worship center at the Inland Valley News' Conference Center located at 2009 Porterfield Way, Suite C, Upland, CA 91786.
For more information, directions or transportation please contact the church office at (909) 981-1195.