The Pomona Valley Section, National Council of Negro Women Luncheon
3/9/2017, midnight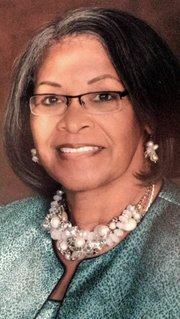 The Pomona Valley Section, National Council of Negro Women invite you to attend their membership luncheon on Saturday March 18, 2017 at the Doubletree Hotel, Claremont, CA., 555 W. Foothill Blvd. at 11:00 a.m. in celebration of Women's History Mouth. The main guise of the luncheon is to encourage our youth to become a voice in the community by joining us at our membership luncheon enfranchising mentoring and our voice in the community.
Sister to Sister: On a Mission to Change Lives is the theme this year. The membership luncheon is to recruit and encourage young women to get involved in their education, the community and in the local political system. As women, we can affect one life at a time but more importantly let our voices be heard.
We will be entertained by a youth dance group "Genesis Touring Ensemble" from The Inland Conservatory Performaning Arts School of Ontario. We will review a display of fashions by Stephanie Johnson Fashion Plate Foundation under the leadership of Dr. Helen Smith-Draper. There will be resources available for our young generation on mental health, NAMI and the political system.
Cost for the luncheon is $35.00, payable to Pomona Valley Section, PVS-NCNW, P.O. Box 425, Montclair, Ca 91763. Checks must be mailed before March 6, 2017 or contact Linda Wright-Lee-(909) 223-8535 or Shirley B. Hughes-(951) 532-0860 for luncheon tickets or information. RSVP deadline is March 5, 2017. Please join us.
Media Only Contact
Mona S. Johnson
(909) 938-8892
msparksj@verizon.net