The 20th Annual Celebration of Excellence Gala is Scheduled for November 2017
3/9/2017, midnight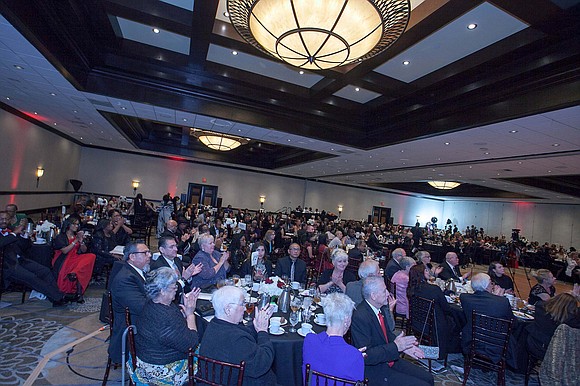 The Inland Valley News is thrilled announce that our 20th Annual Celebration of Excellence Awards Gala & Scholarship Dinner has been moved, this year, to the month of November to allow for complete recovery for IVN Publisher, Tommy Morrow, following his recent 4-month hospitalization.
As the largest business gathering of its kind in the Inland Valley, we look forward to having you join us as hundreds of the Southern California's most influential business, political, faith-based and community leaders come together to celebrate the outstanding work and achievements of individuals and organizations who have made a positive impact in service to Inland Empire communities and beyond.
In the meantime, by several requests from our readers, below please find a reprint of the Open Letter penned by Mr. Morrow on the occasion of his release from the hospital:
Dear Friends, Community and Supporters:
On Monday, August 15, 2016, I checked myself into the emergency room with excruciating abdominal pain, which was soon to be diagnosed to be Severe Necrotizing Pancreatitis.
The medical professionals dutifully informed my family and loved-ones, that a high percentage of people do not survive the onslaught of this particular illness. I was hospitalized for four months, four days, five hours and 27 minutes, and nearly died twice from all of the pancreatitis-related complications. Those complications included being in a medically-induced coma for 5 weeks, the need for several surgical procedures, kidney failure and subsequent dialysis (twice), collapsed lungs, one of the my heart chambers quit functioning properly and a plethora of other occurrences that am only beginning to fully understand. Never-the-less, I am yet alive.
I believe that it is only by the grace of God working through the hands of a countless number of Kaiser-Permanente doctors, surgeons and medical professionals, along with a barrage of love and continuous prayers of literally thousands of people, not only in our own church and community, but throughout this country, that I am now at home and continuing along the long road to full recovery.
My heart, lungs and pancreas are all beginning to function well, along with fully restored kidneys (and dialysis no longer needed). And while I am still under the doctors' care, I consider myself to be profoundly blessed and glad to be alive!
Please know that I deeply, appreciate the saturation of support, love and prayers from our community as we walked through this season of infirmary as a family. Your kindness and support has been nothing short of inimitable.
I am deeply grateful for my wife, Kimberly, who stationed herself at the hospital and slept in a chair next to my bed for nearly 120 days straight, working with the medical professionals and hospital staff to assure the best possible care for me.

I will never be able to fully express my appreciation for the incredible leadership, strength, courage and commitment of my three daughters TaMia, TaLese and Deann, who courageously continues to stand in the gap, keeping our family businesses functioning in excellence, and never missing a single issue of our weekly newspaper, The Inland Valley News, while I was hospitalized.