VCC Welcomes You to Our Annual Women's "Herstory" Month Worship Series
IVN Staff | 3/2/2017, midnight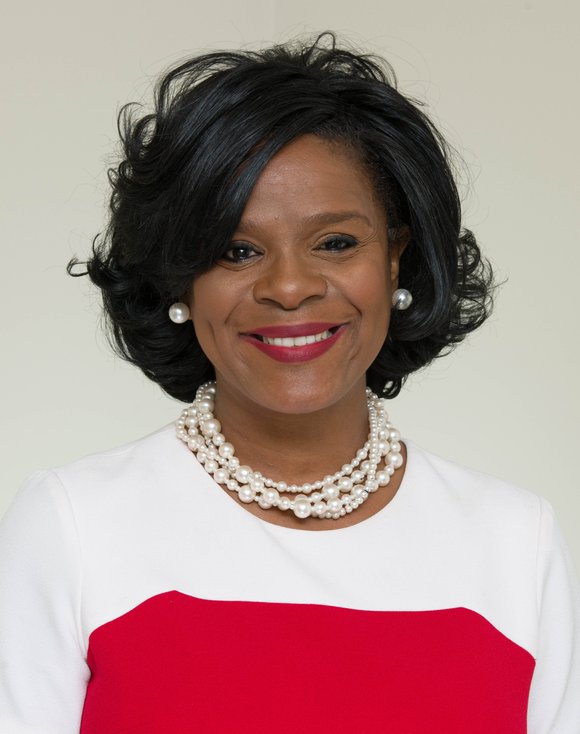 Upland, CA-- The Women's Fellowship of Victory Community Church (VCC) will continue to host their Annual Women's Celebration Series in recognition and celebration of Women's History "HerStory" Month. Along with the weekly celebration series, several other activities are scheduled throughout the month of March.
VCC is so pleased to announce that the following women of God will share the gospel during the 9:30 a.m. worship services each week. March 5th will kick off our Women's Herstory Month with VCC's First Lady Minister Kim Morrow, Living Way's very own Cynthia Freeman-Clay will bring forth a powerful word on March 12th, March 19th, will be the resilient and powerful Minister Selena Austin Terrell of Antioch M.B.C. and, Pastor Evelyn Ali of the Victory Community Church will minister to everyone in attendance and closing the month-long series out on Sunday, March 26th. You don't want to miss a single Sunday.
Kimberly Morrow daily lives her passion of helping people to excel to their God-ordained destinies. Known for her warm, dynamic, upbeat and effervescent communication-style, her ministry is inspired by one of her favorite biblical scriptures, Philippians 4:8; whatsoever things are true, whatsoever things are honest, whatsoever things are just, whatsoever things are pure, whatsoever things are lovely, whatsoever things are of good report; if there be any virtue, and if there be any praise, think on these things.
With a passion for championing those who have dedicated their own lives to making a positive difference in their community, she is the creator and facilitator of the "Mandela's Way Leadership Development Training," and has raised more than $10 million in sponsorship for worthy community causes. She has received of more than 50 political commendations and certificates and her own humanitarian work has taken her around the world, with her twice being invited to attend the Nobel Peace Ceremonies in Oslo, Norway.
Today her life seems light years from a childhood that was marred by the atrocities of the foster care system. It was through that challenging experience she became committed to serving those who are trapped and doesn't seem to see a way out. She coped by becoming an overachiever in school, winning academic awards and the approval of her teachers and as an adult, by working hard to be successful as a professional and entrepreneur. "But nothing seemed to work until I accepted Jesus as my personal Lord and Savior," said Kim.

She continues, "Because of Him, my mess became my message, my test became my testimony and victimhood became my victory -- freeing me to use my own life experiences to motivate, educate, uplift, encourage and inspire others to walk in discovering their God-ordained purpose and living the life of their dreams."
The Women's Celebration Series has taken place each Sunday in March with a different and unique speaker bringing forth the Word each week. You don't want to miss a single speaker.
Come hear the dynamic words from these phenomenal Women of God each Sunday at 9:30 a.m.
VCC is delighted about Women's HerStory Month and is inviting the community to come out and celebrate with them. Make sure to bring a friend or two. The celebration will take place at the church's temporary worship center at the Inland Valley News' Conference Center located at 2009 Porterfield Way, Suite C, Upland, CA 91786.
For more information, directions or transportation please contact the church office at (909) 981-1195.