How to Make 2017 Spectacular at Work
By Ann Brown /TNJ | 1/5/2017, midnight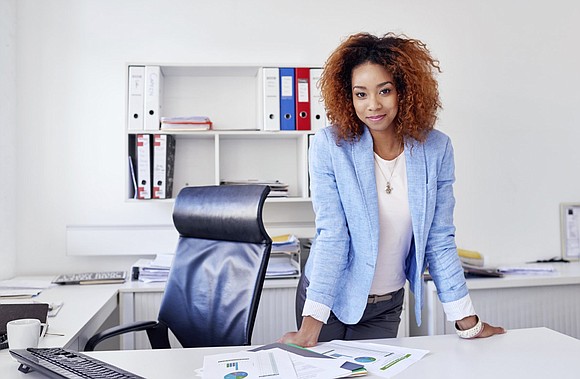 As 2017 is upon us, it's a good idea to reflect on our careers and the changes and advances we want to make in the coming year. So how to get off on the right foot at work in 2017? Here is what a wide array of experts had to say.
Tap into new avenues of creativity
"Set goals and plans to how you will make time for creativity and mindfulness. They do not have to be artsy but something that can unlock your curiosity, creativity, and reflection. It may be taking walks, unplugging, reading or even doing a rapid ideation session on your own to practice. Do something regularly and make time for it," advises Monica H. Kang, Founder/CEO of InnovatorsBox, a creative leadership educational firm empowering leaders and companies.
Get an early start
"Start getting to the office earlier. While it is hard to roll out of bed early during the colder months, getting into the habit of getting to work earlier to start the day can reap huge benefits, not only in your productivity but in the perception of you among your bosses and colleagues. Studies show that people are more productive in the morning, so the more things you can accomplish before lunchtime, the better," suggests Valerie Streif, senior advisor with thementat .com, an organization that specializes in hiring, managing and mentoring hundreds of prospective job candidates.
Think long term goals to determine your short term goals
Determine what your keyword is for 2017 and work hard to fulfill it. Are you focusing on deepening your understanding of market analysis? What do you have to do to better understand that? Make decisions that way and you will feel more empowered and fulfilled," says King. "First, think about what you would like to get out of this year. Write a few goals for yourself that tie to your own personal career goals. Don't wait for your boss to decide that you should be sent to training or receive a promotion. Make it a goal, and figure out how you're going to get there!"
Reach out to your co-workers
"Take the time to get to know the people you work with. 2016 has created more divide among people than we've seen in some time. Make time for lunches, coffees, and good mornings. Build stronger relationships with those around you by taking the time to find out what you do have in common, rather than focusing on differences," offers King.
Do more self love
"Don't neglect yourself. We often think of things like eating breakfast, going to the gym or getting enough sleep as personal issues. But, in reality, these things impact you and your work every day. Make a plan for how you will take care of yourself outside of the office, so you can thrive at work," says King.
Live in gratitude
"Start looking for genuine things to be grateful for and happy about in the office. When it's forced happiness, you can come off as fake and make people around you unsure or uncomfortable about your underlying motives with this new mood. Instead, seek to really appreciate the little things and it will radiate to everyone around you," notes Streif. "Did you make all the green lights on your commute? Was your inbox a little less full than usual? Are you going to get lunch with a colleague you like spending time with? Taking the time and energy to really enjoy and appreciate the little things will have a huge impact on your mood and the energy you give off to those around you."