Etiquette Excursion with Mona Johnson
Mona Johnson | 2/16/2017, midnight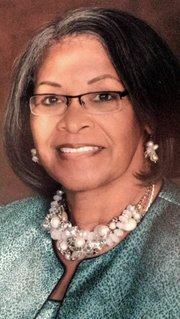 Claremont, CA--Sometimes the great ones leave us early before they have fully made their mark in history. Barbara Charline Jordan (1936-1996) was one of those.
Barbara Jordan emerged as an eloquent and powerful interpreter of the Watergate impeachment investigation at a time when many Americans despaired about the Constitution and the country. As one of the first African Americans elected from the Deep South since 1898 and the first black Congresswoman ever from that region,
Jordan lent added weight to her message by her very presence on the House Judiciary Committee.
Jordan's talent as a speaker continued to contribute to her national profile. In 1976, she became the first woman and the first African–American keynote speaker at a Democratic National Convention. Appearing after a subdued speech by Ohio Senator John Glenn, Jordan energized the convention with her oratory. "We are a people in search of a national community," she told the delegates, "attempting to fulfill our national purpose, to create and sustain a society in which all of us are equal…. We cannot improve on the system of government, handed down to us by the founders of the Republic, but we can find new ways to implement that system and to realize our destiny."12 Amid the historical perspective of the national bicentennial, and in the aftermath of the Vietnam War and Watergate, Jordan's message, like her commanding voice, resonated with Americans. She campaigned widely for Democratic presidential candidate James Earl (Jimmy) Carter, who defeated President Ford in the general election. Though Carter later interviewed Jordan for a Cabinet position, he did not offer her the position of U.S. Attorney General, the one post she said she would accept.
In 1978, downplaying reports about her poor health, Jordan declined to run for what would have been certain re–election to a fourth term, citing her "internal compass," which she said was pointing her "away from demands that are all consuming."13 She also said she wanted to work more directly on behalf of her fellow Texans. Jordan was appointed the Lyndon Johnson Chair in National Policy at the LBJ School of Public Affairs at the University of Texas in Austin, where she taught until the early 1990s. She continued to lecture widely on national affairs. In 1988 and 1992, she delivered speeches at the Democratic National Convention. Her 1992 keynote address was delivered from a wheelchair while she was in the midst of a lengthy battle with multiple sclerosis. In 1994, President William J. (Bill) Clinton appointed her to lead the Commission on Immigration Reform, a bipartisan group that delivered its findings in September of that year. Jordan received nearly two dozen honorary degrees and, in 1990, was named to the National Women's Hall of Fame in Seneca, New York. She never married and carefully guarded her private life. Jordan died in Austin, Texas, on January 17, 1996, from pneumonia that was a complication of leukemia. http://history.house.gov
Join me weekly as I answer your questions and share ideas as we explore the journey to good manners! Send your questions or comments to the Inland Valley News, 2009 Porterfield Way, Suite C, Upland, CA 91786, e-mail to editor@inlandvalleynews.com or e-mail, msparksj@verizon.net.
Mona Johnson is the CEO of Personnel Best a consulting firm specializing in how to conduct effective meetings, teaching public speaking, team building, leadership development, microphone use, networking, organizational and self-awareness.