IVN Co-Publisher's Pen
4/27/2017, midnight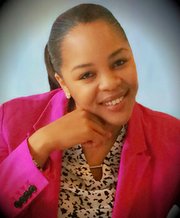 My heart is truly grieved by the actions of sworn officers against our African American and minority males recently. I was watching the news today and saw a police pursuit that ended in one man who appeared to be Latino was gunned down by police. Or even the threats being made by sworn officers to unlawfully imprison innocent men such as Duncan Hicks out of Victorville, CA. My initial thought was to speak out from a place of anger, frustration, and hurt as many people did when sworn officers appeared to be on a spree in the last year. Instead I have chosen to retreat, gather my thoughts, reflect on this country's history, try and process rationally what state this nation is in and how did we come to a place such as this.
It takes me back to 1865 when slavery was abolished. It was said that slavery was to cease and desist and to never be allowed. But even in the 'free states' like Minnesota and Texas slavery did exist. It appears that the times we live in today are forms of modern day slavery. Owned or controlled by an 'employer', usually through mental abuse or the threat of losing one's job; senseless acts of violence against the African American and Latino communities randomly no longer being against the law and punishable to now becoming the law and unpunishable; having to respect authoritative figures who have no real intent to protect and serve but rather to kill and destroy the black communities.
I believe it's a moral and integral disparities among these sworn officers who feel it's necessary to pull the trigger and shoot when other courses of action can be taken. Could these barrages of killings be because the officers involved were intimidated by those gunned down? Or do they just have an issue with their skin tones? Could these sworn officers have deeply rooted utmost disgust and disrespect for African American's and other minorities that they secretly sworn to serve and protect themselves rather than the community they serve? Or is it straight hatred against the African American/Latino communities because these sworn officers' forefathers had to free their slaves? The questions continue to swarm my mind.
Although this is our current state, it is not our final destination. The fact that so many of our local community organizations have come together to bring hope to our cities, to restore our families, and to help dissect the media's propaganda in a language we all can understand causes my heart to be emptied of the negative and be filled with positive. I am reminded that we can overcome these racial injustices and we can look towards a brighter future.
We can with the help of each other and the help of the Almighty God himself, I believe these sworn officers will be brought to justice. I believe families who have lost loved ones due to these senseless acts of violence will be at peace, and as our communities finally be counted in instead of counted out! We can make it with love in our hearts, minds, and souls. We can't do this alone, we need every body to stand together with one mind, one voice, and one goal. And that goal is to end racial segregation and discrimination against African American and Latino populations. One person at a time.
Until next time,
Ta Lese Shattera, Co-Publisher
Inland Valley News