For the Henrietta Lacks Family, It's a Matter of Who Gets to Tell Their Story
Ronda Racha Penrice/ The Root | 4/27/2017, midnight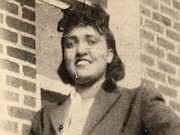 Who can tell your family's story? That's one of the key issues the book and now HBO film, The Immortal Life of Henrietta Lacks, raises. It's one that Henrietta Lacks' son Lawrence and his son, Ron, have been asking for some time now.
Henrietta Lacks is the woman whose cells, named HeLa, were able to survive and reproduce indefinitely. A scientific phenomenon, the HeLa cells have aided research that has resulted in major medical advancements like the polio vaccine, gene mapping, in vitro fertilization, the AIDS cocktail and more all over the world. Because the HeLa cells traveled on the first space missions, scientists even know they can survive in space.
Not surprisingly, the HeLa cells have helped generate billions of dollars. They have done so because, unlike other people's cells, Henrietta Lacks' cells survived outside her body and could multiply. And, today, they are still multiplying.
For all the great things that have come of Henrietta Lacks' cells, the problem is that she never gave her consent. In fact, she was a black woman in the 1940s living in the Baltimore area with limited health care options. That reality led her to Johns Hopkins Hospital, where she was treated for cervical cancer. In 1951 she died. She was just 31 and left behind five children. By accident, doctors discovered that her cells could live outside her body, and the cells have been widely distributed ever since without the family ever receiving one dime.
Normally, the public would not know where such cells come from, but that obviously didn't happen with Henrietta Lacks. Rebecca Skloot, who wrote the book and is an executive producer on the film, found out about her when she was 16 taking a biology class at a community college, and she became obsessed with finding out about her.
Eventually she convinced Deborah, Henrietta Lacks' daughter, known to the family as Dale, to help her. And about a decade later, the book, intertwining science with the Lackses' personal family history, was published in 2010 to critical acclaim, taking up real estate on the New York Times' best-seller list for six years. Oprah Winfrey bought the rights, and now we're here at the HBO film starring Winfrey as her next-to-youngest child, Deborah, and Rose Byrne as Skloot.
Not everyone is happy or has been happy. Lawrence, Henrietta Lacks' oldest child, who was 16 when she died, and his son, Ron, have been vocal about the book, speaking out against it for years, but they were not really heard until now, thanks to Winfrey starring in a film about Henrietta. Lawrence's brothers David "Sonny" Lacks Jr. and Zakariyya Bari Abdul Rahman (born Joseph Lacks), it should be noted, were consultants on the film. Deborah died in 2009. Their sister Elsie, who grew up mostly in a home, died in 1955.
Over the phone, Lawrence Lacks, now in his 80s, admits that he never spoke about his mother to his sister. "My sister. She don't know my mother. Nobody know my mother but me. She would go around all the time to try to get me to tell her about her mother, but I just couldn't talk about my mother," he says with a tinge of sadness in his voice. Perhaps that's how Skloot was able to win Deborah over. "I think she found out more about her mother in that book that I couldn't tell her."