A Mother's Song
4/20/2017, midnight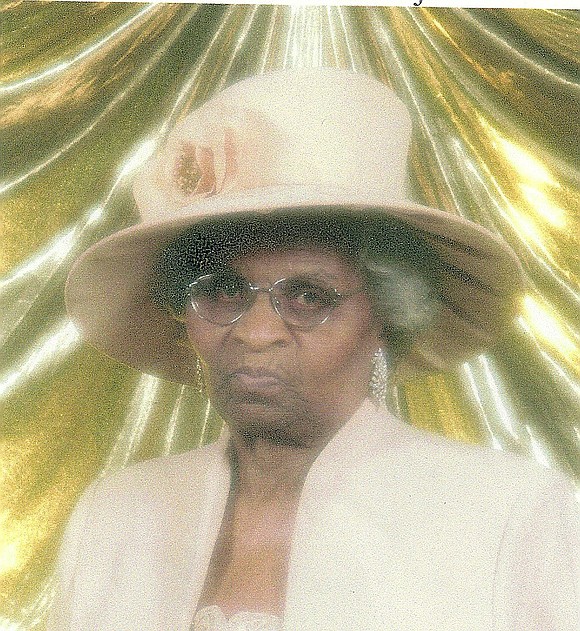 Mother, born to Edward and Amelia Beck, (a woman whose heart was filled with the love of Jesus) in Red Hills of Mississippi on May 19, 1925, but celebrates her birthday May 8th of each year, another careless documentation perpetrated by the old system of the south. She married Watson Higgins who preceded her in death.
It was God's amazing grace that brought our mother through raising seven children on her own. But she always had her sister on which to lean. Mother was a strict disciplinarian, a genius at managing money and a genius at managing her home. She is a mother's mother who knew that she was who knew that she was not raising her friends. She was a CEO of Higgins, Inc. until divestiture (inspired children relocated to other parts of the country).
She kept us laughing; Mother is shrewd, has a sharp memory, and can make a joke out of any given situation- don't come to her house and move the least of her things, 'she will know.'
When Sally's daughter was born, she gave her the name B'trice in honor of our mother. Sally told our mother that she had names her daughter in her honor and mother seemed pleased. However, when she revealed her daughter's name, B'trice; Moher said, "B'trice! That's not my name. If you wanted to name her after me you have named her Beatrice."
Mother is a great cook and at one time, when we were children we congregated like a clan. We had a dinner together almost every Sunday. All my aunts, uncles, and cousins came. We were affectionately called "Hecks and Becks." Sometime my uncle George would drive up from McComb, MS and bring our cousins Ernestine and Lynn with him. Mother prepared two to three meat courses: fried chicken, pork chops, and even meatloaf. She prepared many side dishes such as collard greens, turnip greens, potato salad, candied yams, black-eyed peas, pinto beans, green beans just to name a few. And for dessert she would always make Sally and Pam's favorite banana pudding along with one cake and of course Jell-O.
There were times when mother and her sisters would get together and 'sop' greens. Auntie Annie Bell would tell jokes that had the tendency to put you in stitches. My mother's brothers and sisters just enjoyed each other. Let's not forget later came mother's melt in your mouth angel biscuits and delicious cornbread. We drank lots of kool-aid and sometimes lemonade and tea. Later, we would gather at Grand and Auntie Mary's house laughed and joked for the remainder of the day. Perhaps that is why we never knew we were poor until my siblings and I left home for college.
Mother encouraged us to help one another with homework or other projects. We encouraged one another to do the very best in school. She was determined to ensure none of us were high school drop outs. Mother's children were the first generation of high school graduates, college graduates, and the first generation of advanced degree graduates.