Etiquette Excursion with Mona Johnson: Handling Business Lunches
Mona Johnson | 4/20/2017, midnight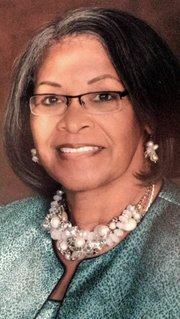 Claremont, CA--You have been introduced to many of the following etiquette instructions but a few are new and are well worth knowing and following. Business lunches are one of those things where co-workers learn a lot about you without you saying a word. When they say, "actions speak louder than words" this is one of the events they are talking about.
The co-worker who talks with her mouth open does not get asked to lunch. The employee that fails to keep the corners of their mouth clean does not get asked to represent the boss in his absence. The employee who leaves large portions of food on their spoon is talked about. When your spoon or fork goes in your mouth they should leave your mouth free of food. People do not want to see food coming out of your mouth, especially on your fork or spoon. Read and practice some of these etiquette tips.
Always break bread with your hands.
Pachter says you should never use your knife to cut your rolls at a business dinner. "Break your roll in half and tear off one piece at a time, and butter the piece as you are ready to eat it."
Know the "rest" and "finished" positions.
"Place your knife and fork in the rest position (knife on top of plate, fork across middle of plate) to let the waiter know you are resting," Pachter says. "Use the finished position (fork below the knife, diagonally across the plate) to indicate that you have finished eating."
Do not push away or stack your dishes.
"You are not the waiter. Let the wait staff do their jobs," she advises.
Do not use the napkin as a tissue.
The napkin should only be used for blotting the sides of your mouth. If you need to blow your nose, Pachter says to excuse yourself to the bathroom.
Never ask for a to-go box.
"You are there for business, not for the leftovers," Pachter writes. "Doggie bags are okay for family dinners but not during professional occasions."
The host should always pay.
This one can be a bit tricky, explains Pachter. "If you did the inviting, you are the host, and you should pay the bill, regardless of gender. What if a male guest wants to pay? A woman does have some choices. She can say, 'Oh, it's not me; it is the firm that is paying.' Or she can excuse herself from the table and pay the bill away from the guests. This option works for men as well, and it is a very refined way to pay a bill.
"However, the bottom line is that you don't want to fight over a bill," she says. "If a male guest insists on paying despite a female host's best efforts, let him pay."
Always say "please" and "thank you" to wait staff.
"Do not complain or criticize the service or food," Pachter says. "Your complaints will appear negative, and it is an insult to your host to criticize." The Essentials of Business Etiquette by Barbara Pachter
Join me weekly as I answer your questions and share ideas as we explore the journey to good manners! Send your questions or comments to the Inland Valley News, 2009 Porterfield Way, Suite C, Upland, CA 91786, e-mail to editor@inlandvalleynews.com or e-mail, msparksj@verizon.net.
Mona Johnson is the CEO of Personnel Best a consulting firm specializing in how to conduct effective meetings, teaching public speaking, team building, leadership development, microphone use, networking, organizational and self-awareness.