Welcome to the Etiquette Excursion with Mrs. Mona Johnson
Mona Johnson | 4/13/2017, midnight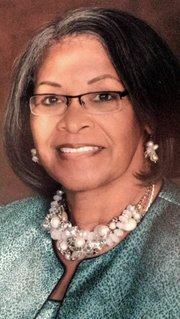 Claremont, CA--Every now and then, in my research, I find an author who says things in a way that is straight forward but they are saying and sharing information we all need to hear. Barbara Pachter is a business professional who does not mince meanings. The BMW rule is one we should all remember business etiquette is something we should never forget.
The host should always be in charge.
This means picking an appropriate restaurant and making reservations ahead of time, which is especially important if you're having a business lunch or dinner when it can be busy. The last thing you want is to be told there isn't a table available for you and your guest(s).
Once you're seated, "you need to take charge of the logistics of the meal," Pachter says. This means directing your guests to their seats or recommending menu items in various price ranges.
Never pull out someone's chair for them.
It's okay to hold open a door for your guest, but Pachter says you shouldn't pull someone's chair out for them regardless of gender. "Both men and women can pull out their own chairs," she writes. In a business setting, you should leave those social gender rules behind.
Consider the restaurant when figuring out dietary restrictions.
Most people do not impose their dietary choices on others. Nevertheless, you can often judge what to order by the type of restaurant the host chooses." Pachter says. For example, if your boss is a vegetarian but chooses to meet at a steakhouse, "by all means you can order steak," she adds.
Keep the food options balanced with your guest.
This means if your guest orders an appetizer or dessert, you should follow suit. "You don't want to make your guest feel uncomfortable by eating a course alone," Pachter says.
Know the utensils' proper locations.
Want an easy trick for remembering where the utensils go? All you need to remember is that "left" has four letters and "right" has five.
"Food is placed to the left of the dinner plate. The words food and left each have four letters; if the table is set properly, your bread or salad or any other food dish, will be placed to the left of your dinner plate,"
Pachter explains. "Similarly, drinks are placed to the right of the dinner plate, and the words glass and right contain five letters. Any glass or drink will be placed to the right of the dinner plate."
"Left and right also work for your utensils. Your fork (four letters) goes to the left; your knife and spoon (five letters each) go to the right," she adds.
Know which utensils to use.
Each course should have its own utensils and all of them may already be in front of you or will be placed in front of you as the dishes are served. In the case that all the utensils are there at the beginning of the meal, a good general rule is to start with utensils on the outside and work your way in as the meal goes on.