A College Dropout & A 4.0 College Grad Team Up to Create New App Called "Selfie Radar" That Fills in the Biggest Gap in Social Media
4/13/2017, midnight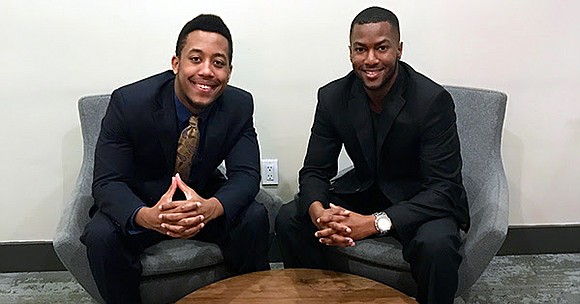 The application inherently encourages interaction between users. Users have the ability to like selfies, search other users, send private messages to other users, follow other users, and view another user's gallery. In addition to the aforementioned features, Jamal and Alexander wanted to reward users for their participation within the application. Selfie Radar contains a page called "Featured Selfie" that gives users the opportunity to have their selfie displayed for an entire day, for every other user across the application to see. To be featured on this page, a user must have the most activity within a 24-hour period. These activities include liking other people's selfies, following the most people, and posting the most selfies across different Radar Ranks. The promotion opportunities through this page are endless.
Why is it a safe alternative in the social media world?
One element in which Selfie Radar prides itself is being an extremely safe and positive form of social media. Jamal and Alexander decided to eliminate the ability to comment on other user's selfies.
With bullying being such a widespread act in the social media world, they wanted to provide a safe and positive alternative to the unforgiving nature that accompanies the option to comment on people's photos. Another epidemic surrounding the social media world is a phenomenon called "catfishing". Catfishing is a deceptive tactic involving people creating fake profiles to construct a false identity. Selfie Radar effectively eliminates this kind of activity. In order to post selfies on Selfie Radar, a user must have their locations turned on and can only use the camera built within the application, which only allows for usage of the front camera. With these elements in mind, Selfie Radar has become a safe application for people of all ages to enjoy.
What is next for Selfie Radar?
Jamal and Alexander acknowledge that without user participation, Selfie Radar cannot live up to its full potential. Their main focus is and will always be on gaining the maximum number of participating users possible. They have been off to a promising start. Selfie Radar has not only reached people all over the United States, in states such as Florida, Illinois, and Georgia, but it has also reached people overseas in countries such as Slovakia, the Netherlands, and Germany, to name a few. Selfie Radar is currently only available on the Apple Market, but Jamal and Alexander plan to launch Selfie Radar to the Android Market very soon. Jamal and Alex have been participating in interviews about Selfie Radar across the United States and will continue to do so, with the hopes of leading the next biggest social media technology company