Urban Philanthropy CEO Kim Anthony- Morrow to Present at the 2017 Hope Global Forum in Atlanta, GA
4/6/2017, midnight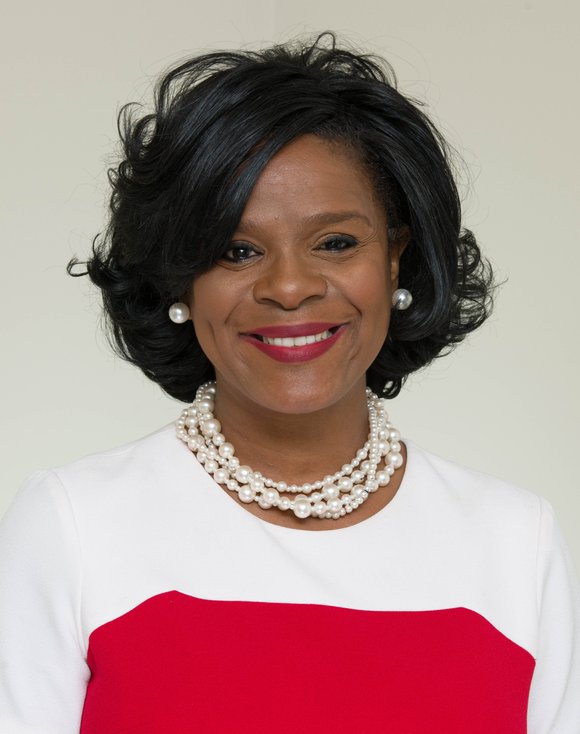 Urban Philanthropy CEO Kim Anthony will be a delegate and presenter at the 2017 Hope Global Forum, to be held April 10-12, 2017 in Atlanta, Georgia.

"Uplifting the Forgotten Class" will be the theme as thought-leaders from around the world come together to discuss ways to bringing together thought leaders from throughout the world to outline a vision for the future of the modern global economy.
Ms. Anthony brings more than 25 years of experience in business and community development to her role as Founder and CEO of the Urban Philanthropy Inc., a 501(c) 3 nonprofit organization dedicated to equipping and empowering emerging leaders who are committed to serving urban and under-resource communities.
A passionate social enterprise advocate and gifted fundraiser, she has sourced more than $10 million in funding for worthy causes and social innovation projects.
Prior to launching the Urban Philanthropy, she served for more than a decade as the Director of Entrepreneurial Development for the Black Business Association and since has parlayed her extensive knowledge and experience into the publishing the Urban Business Journal and Urban Philanthropy Magazine.
As a delegate and speaker at Hope Global Forum, she joins an impressive roster of participants, including Fortune 500 CEO's and such influential leaders such as the Honorable Kasim Reed, Mayor, City of Atlanta; Ajay Banga, President and CEO, MasterCard; Henry Cisnero, Former Secretary Housing and Urban Development; the Honorable Vicente Fox, 55th President of Mexico; Christopher Gardner, Best Selling Author, the Pursuit of Happyness; Max Levchin, Founder and CEO, Affirm, Co-Founder, PayPal; Arianna Huffington, Founder, Huffington Post and CEO, Thrive Global; Phil Griffin, President, MSNBC; Chuck Hagel, 24th United States Secretary of Defense; and Ambassador Andrew Young, Civil Rights Icon and Founder or the Ambassador Andrew Young Foundation.
"This conference matters," said Hope Global Forum delegate, Bill Clinton, Founder of the Clinton Foundation and 42nd President of the United States. "It's about telling people you can control your own destiny, you can participate in the market economy and be rewarded for your intelligence and effort and entrepreneurialism."
This year's event is expected to draw over 2,500 participants including some of the most influential names in finance, philanthropy, entertainment, business, and civic leadership. This three-day Forum promises to transform and elevate underserved communities across the world. Participants and attendees will engage in an authentic dialogue with like-minded leaders who believe in the power of ideas to change the world.
The HOPE Global Forums is an unmatched opportunity to connect with global leaders from across disciplines and to network with industry peers.
To learn more about the HOPE Global Forums, please visit hopeglobalforums.org.
About Operation HOPE
Since 1992, Operation HOPE has been providing financial dignity and economic empowerment to over 2.6 million individuals worldwide. Through our work, we turn check cashing customers into banking customers, renters into homeowners, small business dreamers into small business owners and minimum wage workers into living wage consumers. For additional information about Operation HOPE, go to www.operationhope.org.
Follow the conversation about the latest news on the 2016 HOPE Global Forums on Twitter, @operationhope, #HOPEForums, and like us on Facebook.