9 Reasons to Check Out John Singleton's BET Series, Rebel
By Ronda Racha Penrice / The Root | 4/6/2017, midnight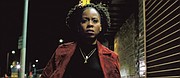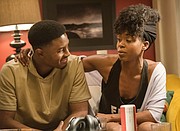 OK, those Rebel commercials on BET haven't exactly moved you, even if this show is intended to fill the void left by the midseason finale of Being Mary Jane. Because it's 2017 and black TV isn't as sparse as it once was, you still have those Netflix Dave Chappelle comedy specials to get to, not to mention countless episodes of Black-ish, Underground, 24: Legacy and even reality shows like The Real Housewives of Atlanta to catch up on.
There's so much melanin TV that you no longer feel obligated to support any and every black show that pops up. So John Singleton and his Rebel on BET might just have to take that L. Besides, this female-Shaft thing looks sort of dated.
Trust me, I feel you, but luckily, it's my job to watch shows even when I'm giving my side eye a good workout. Here are nine reasons you should give Rebel a try, it premiered Tuesday at 10 p.m.
Rebel is John Singleton's first-ever TV series.
Singleton is a film guy. This we know. He proved this with his Oscar-nominated debut, Boyz n the Hood, almost 26 years ago, which made Nia Long, Cuba Gooding, Angela Bassett, Morris Chestnut and Ice Cube stars and Laurence Fishburne a more viable one. Not resting on his laurels, Singleton also gave us Janet Jackson and Tupac Shakur with Maya Angelou in Poetic Justice, and Tyrese and Taraji B. Henson in Baby Boy; he even directed 2 Fast 2 Furious. So, given his track record, it's perhaps wise to at least peep what he has in store for the first-ever television series with his executive producer stamp, and on BET, to boot.
Newcomer Danielle Moné Truitt's Rebecca "Rebel" Knight Is kinda badass.
We've already established that Singleton has an eye for fresh talent. Before now, Danielle Moné Truitt's biggest role was apparently voicing Georgia in Disney's The Princess and the Frog. And though she initially comes across as a bit cartoonish, which is totally understandable for self-appointed badasses, it's hard to be mad at a sister who delivers a lot of whup-ass as she administers plenty of well-earned beat-downs. She's also softer than she lets on. She has a family, friends—including a ride-or-die Asian bestie named Cheena Lin—and a complicated dating life.
Rebel is not here for police officers killing unarmed brothers.
I won't reveal her exact reason for standing up to her "colleagues" other than to say that it hits real close to her heart. But the real point is this: Rebel is committed to serving justice regardless of who is guilty and is not blinded by the "Blue Lives Matter" shining lights that have sent other black law-enforcement officers like Milwaukee Sheriff David Clarke Jr. to "the sunken place."
Method Man plays Rebel's ex, and it's hella complicated.
No, I can't profess precise knowledge of just how deep their relationship goes quite yet. But I did peep enough to know that Rebel's connection with her ex, Terrence "T.J." Jenkins, played by the M-E-T-H-O-D Man, is pretty steamy but filled with drama. While they may truly be soul mates, their actions can't possibly leave them in a heavenly state.