Protect Your Money and Personal Information When Traveling
By Cameron Huddleston | 9/1/2016, midnight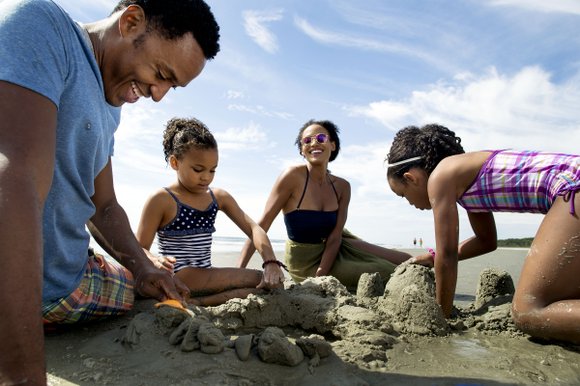 When you're traveling, you're thinking about seeing the sights and having fun. However, if you let your guard down while on vacation, you can put your money at risk.
"Thieves are always on the lookout for unsuspecting tourists, awaiting the opportunity to steal wallets and other personal items such as smartphones and electronic devices," said Sandra Bernardo, manager of consumer education at credit reporting agency Experian. A survey commissioned by Experian's ProtectMyID identity theft service found that 39 percent of respondents had been victimized while traveling.
There are several things you can do to keep your money and personal information safe while traveling.
Let Your Bank Know You're Traveling
Banks often have fraud monitoring systems that will flag purchases made outside your regular geographic area, said Nicole Lorch, senior vice president of retail banking at First Internet Bank. So if you live in, say, New York and use your debit or credit card while on a trip in Florida, the bank might assume those purchases are fraudulent and freeze your account.
So be sure to let your bank and credit card company know when and where you will be traveling, Lorch said. This will allow you to continue spending while on the road because your financial institution won't mistake your purchases for fraudulent ones. Also, make sure your bank has your current cellphone number so it can contact you if it does suspect fraud, she said.
Lighten The Load On Your Wallet
Before you hit the road, take everything out of your wallet you don't need, such as extra credit cards and loyalty cards. "Pare it down to the bare bones," Lorch said. If your wallet is stolen, you'll only have to cancel the one or two cards you kept in there rather than several.
Be sure to leave important documents such as your Social Security card at home, Bernardo said. "Losing these items, which include priceless personally identifiable information, will make you very susceptible to ID theft and fraud," she said.
If you need to take a passport, consider keeping it locked in the hotel safe rather than in your wallet.
Keep A Record Of Important Documents
Scan your passport, driver's license and other documents with personal identification before leaving on a trip, and email them to yourself and a family member or friend not going on the trip, said Katelyn O'Shaughnessy, CEO of travel planning app TripScope.
"If you lose them, this will save you time and money," she said.
You also should create a record of everything else that is in your wallet, according to Experian. You can scan your credit and debit cards, or write down account numbers and contact information for your financial institutions. Then you'll know what's missing if your wallet is stolen — and you'll be able to cancel accounts if thieves get your cards.
Don't Keep Cash In One Place
If you take cash with you while traveling, don't stash it all in one place, O'Shaughnessy said. Keep some cash on you — in your wallet, front pocket or money belt — and put the rest someplace safe, such as a locked safe in your hotel room.