Mcdonald's 10th Annual Inspiration Celebration Gospel Tour Hits Los Angeles
10/13/2016, midnight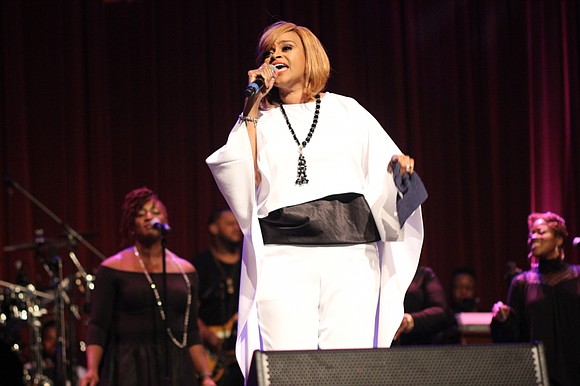 Los Angeles, CA--Los Angeles concert part of 13-city tour that benefits local Ronald McDonald House Charities Chapters and communities nationwide
McDonald's is bringing its Inspiration Celebration Gospel Tour to the 10th Annual Taste of Soul Family Festival on Saturday, October 15, 2016. Southern California McDonald's will join local gospel choirs along with today's biggest names in gospel music for a day of fellowship and fun for the community festival on Crenshaw Boulevard.
Hosting the tour is Stellar-nominated artist and radio personality Lonnie Hunter along with Christian comedienne Small Fire. Joining him on stage will be music director and songwriter Donald Lawrence along with legendary gospel singer Bishop Marvin Sapp, songwriter and vocal powerhouse Karen Clark-Sheard, award-winning Pastor Charles Jenkins, Christian rapping sensation Canton Jones, gospel crooner Jonathan McReynolds and famed Williams Brothers member Doug Williams. Stellar Award winning artist Lonnie Hunter will once again resume hosting duties while Christian comedienne Small Fire brings laughter.
And there's more! our local lineup is just as explosive and features some of LA's hottest talent which include, The Holman Quartet; Jubilant Voices; Karen Wiggins Ministries, West Angeles Choir, FAME Unity Choir, LA Mass, led by the incomparable Donald Taylor, Riverside Mass Choir, Brent Jones and Andrew Gouche. This day of family fun and entertainment will kick off at 10am.
As with previous years, McDonald's Inspiration Celebration Gospel Tour emphasizes the importance of serving and giving back to the community through its support of local Ronald McDonald House Charities® (RMHC)®Chapters. Concertgoers will have the opportunity to learn more about RMHC and the important role it plays in keeping families close to their sick child and the care and resources they need, here in their local community – and worldwide.
Attendees will also be encouraged to support Ronald McDonald House Charities of Southern California by donating to help local families served by the Charity. Since 2012, the tour has helped raise more than $351,000.
"We're extremely excited to be part of the annual Taste of Soul and to bring the McDonald's Gospel Tour to Los Angeles, said Lindsay Hughes, local McDonald's franchisee. "Our Southern California owner operators care deeply about the community and being part of this spirited family celebration is an example of the commitment we share with our partners."
The nationwide tour kicked off May 25 and culminates through October 15, making stops in Atlanta, Charlotte, Chicago, Detroit, Greensboro, Houston, Jackson, Los Angeles, Memphis, Philadelphia, Raleigh, St. Louis and Washington, D.C. McDonald's Inspiration Celebration Gospel Tour is an extension of the brand's 365Black platform, an initiative that celebrates the pride, heritage, and achievements of African-Americans year round. Dr. Pepper® also returns as a tour sponsor, showing its appreciation and commitment to the African-American community.
Visit www.365Black.com to learn more about the 10th annual tour and McDonald's 365Black initiative. Follow @365Black on Twitter for tour updates and join the conversation using #365BlackGospel.
About Southern California McDonald's
The McDonald's Operators' Association of Southern California is comprised of more than 600 franchised and company-owned McDonald's restaurants in Los Angeles, Orange, Riverside, San Bernardino and Ventura counties. Download and register the McDonald's mobile app for rewards and deals in your area. Follow us on Twitter at @McDonalds_SoCal and search for your local restaurant on Facebook to get the latest on McDonald's in your community.