Sunday Concludes VCC's Annual Women's "Herstory" Month Series
3/23/2016, 10:28 a.m.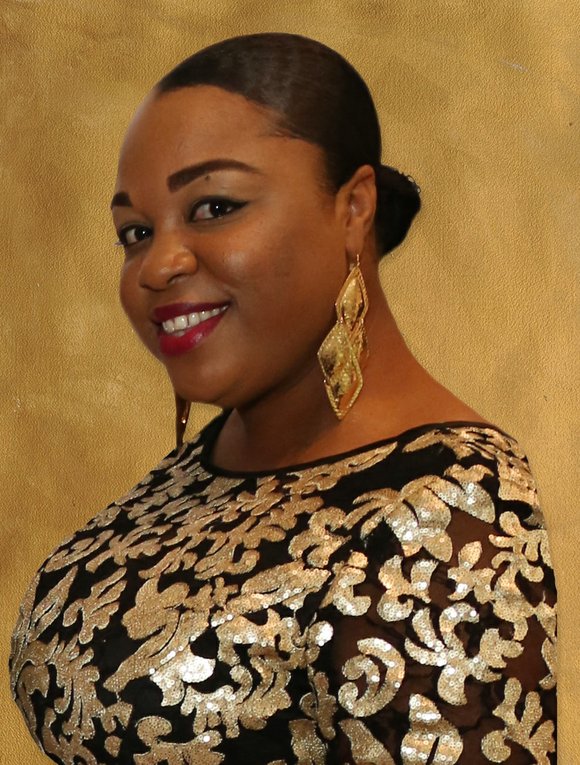 Upland, CA-- The Women's Fellowship of Victory Community Church (VCC) is in full swing as their Annual Women's Celebration Series in recognition of Women's History "HerStory" Month continues to change the lives of those who attend. Senior Pastor Tommy Morrow, First Lady Kimberly Morrow and the entire VCC family would like to invite you to the last Sunday of this phenomenal series.

The first three Sundays in March have been a spirit filled time of impartation as some of God's daughters have brought forth the Word at VCC's 9:30 am worship service. Three powerful women down, one more to go. "Minister Selena Terrell ministered a mighty word, calling us as believers to be diligent in being obedient to what God has called us to do. The time is now to stop playing and get serious about walking our faith out according to God's word" said Dana Birchwood a member of VCC. The series will conclude on Easter Sunday with VCC's very own Minister Ta Mia Morrow.
Ta Mia Morrow is an inspirational young woman of God who leads with humility, poise and integrity. She possesses a God-given ability to allure audiences through her insightful message of grace, mercy, hope and encouragement. Ta Mia's unique style and dynamic Spirit-filled delivery captivates audiences and moves them to new realms of revelation of God's words.
The strength and transparency of Ta Mia's message of restoration, hope, deliverance, grace and gratitude has provided her a platform where she has had the privilege of ministering in churches of various sizes across Los Angeles County and the Inland Empire. She is a multifaceted speaker and worship leader, who demonstrates a heart for worship and a genuine love for the people of God. She serves as the Praise and Worship Leader and the Young Adult Ministry Coordinator at Victory Community Church in Upland, Ca under the leadership of Pastor Tommy Morrow.
Ta Mia has established herself as a professional educator. She completed her undergraduate degree and teaching credential at California State University, Los Angeles and is finishing her thesis for her Master of Arts degree in Education at California State Polytechnic University. She has held the role of classroom teacher, special education coordinator and most recently principal of a K-6th grade elementary charter school. She is passionate about working with students and families in marginalized communities. Her commitment to her students far exceeds providing them with an innovative and effective instructional program. Ta Mia is dedicated to ensuring that students under her care become socially responsible and conscious students who possess the academic competencies, moral integrity, autonomy and compassion necessary to transform the world. In 2014, she took a break from the educational arena to support her family business. She currently serves as the General Manager of the Inland Valley Newspaper and the Executive Director of the Inland Valley Scholars Program.
Of all of her titles, accomplishments and accolades, her greatest role to date is being a servant of Jesus Christ. She is no stranger to the challenges and difficulties of life. She notes that in her darkest moments, she found out who she was in Christ and developed an understanding that her difficulties were not to destroy her but to accomplish God's purpose within her.
Her greatest gift has been her salvation through Jesus Christ and knowing that he did not and will not give up on her! He took her mess and turned it into a message of confident hope in God's perfect plan, and she is glad about it! Ta Mia is the proud mother of one son, DaKari, 10 and the proud of aunt of Reigne Holloway, 3.
Victory Community Church is looking forward to a powerful conclusion to this awesome series. Please make plans to come and experience this remarkable woman of God with the VCC family.
Victory Community Church is a non-denominational, Bible believing, Holy Spirit guided, Christian community. The family of Victory will welcome you to any and all of our public gatherings. The celebration is taking place at the church's worship center at 9:30 am. at 2126 Porterfield Way Upland, CA 91786. Come and be blessed.
For more information, directions or transportation please contact the church office at (909) 981-1195.