How to Plan a Low- Cost Vacation to Cuba
By Megan Craig /TNJ | 6/1/2016, 1:17 p.m.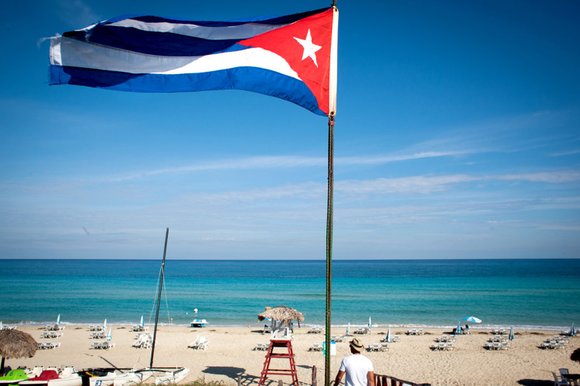 For the first time in more than 50 years, Americans are allowed to vacation in Cuba with few restrictions. Since the 1960s — when President John F. Kennedy instituted a full economic embargo in response to the country's increased trade with the Soviet Union and higher taxes on U.S. imports — Americans have only been able to travel to Cuba through other countries and without the U.S. government's official approval.
In December 2014, President Barack Obama lifted that embargo for Americans in certain categories. Currently, you can visit Cuba if you're there to see family, conduct official business for the U.S., perform professional research or participate in humanitarian work, among other reasons.
Still, Americans visiting Cuba should expect to pay a premium for the privilege, said Collin Laverty, president of Cuba Educational Travel. Laverty estimates that an eventful week in Cuba will cost Americans $1,500 per person, including airfare, with endless options available for higher-cost Cuban vacations.
According to Laverty, planning ahead is the key to keeping costs down while vacationing in Cuba. Here are some tips for planning an affordable vacation to Cuba in the coming months.
FIND CHEAP(ER) FLIGHTS TO CUBA
Right now, expensive charter flights leaving from Miami, Tampa and Fort Lauderdale, Fla., as well as New York and Los Angeles are the most common Cuban travel options, according to Laverty.
"Because of political volatility and other factors, the pricing is a lot higher most of the time than you would imagine — like $450 or $475 for a 40-minute flight from Miami," he said.
However, in February of this year, the U.S. Department of Transportation began the process of restoring commercial air service to Cuba and invited U.S. airlines to apply for routes. New flights could begin as early as this fall.
Recently, low-fare finder Kayak began showing flight offers from the U.S. to Cuba. While most flights still have travelers flying through Mexico, Laverty says that prices should drop once more airlines enter the market. He went on to suggest that travelers play with the site's parameters — elements like starting airports, ending locations and dates — until they see lower rates.
BOOK LOW-COST LODGING
According to Laverty, travelers can expect lodging to be the most significant expense after airfare, particularly because Cuban hotel prices are listed per person rather than per room.
For decades, Cubans have been renting rooms in their houses — and sometimes their whole houses — to foreigners looking for hotel alternatives, Laverty said. However, the arrival of Airbnb in Cuba made finding lodging easier than ever. According to Fortune, more than 13,000 travelers stayed with Cuban Airbnb hosts last year, which was also the first year the San Francisco-based company offered its services in the country.
"People should think about doing this for all or part of their stay," Laverty said. "You can stay in a nice room for $20 per night."
TRAVEL BY TAXI
There are several inexpensive ways to get around in the popular tourist areas of Cuba. Public buses, collective taxis — typically old American vehicles that travel set routes — and trains are all available to travelers.