How to Make Money as a Landlord
By Pat Mertz Esswein /The Network Journal | 6/1/2016, 1:38 p.m.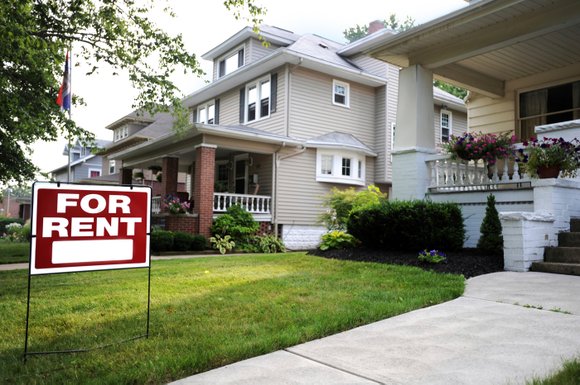 During the housing bust, when home prices fell nearly everywhere, you could easily buy a home at a low-enough price and charge a high-enough rent to generate a few hundred dollars a month in cash flow. Now, although the rental market is strong, with low vacancy rates and rising rents, home prices have risen, too -- by 31% nationally since the housing market bottomed in mid 2011, according to Clear Capital, a supplier of home-price data. Plus, the supply of single-family homes is slim in many cities. You can still find foreclosures, but their numbers have shrunk. That means you will probably have to look longer and harder to find the right rental property.
Find the right house
Start your search for a property by identifying an economically stable neighborhood where you can reasonably expect long-term price appreciation, recommends Robin Voreis, a real estate agent in Minneapolis who owns half a dozen residential investment properties with her husband, Aaron. Voreis, who advised the Zibleys, helps clients find homes to buy and rent out.
To ensure a large, consistent pool of tenants, Voreis buys in the entry-level price range, which is $300,000 or less in her market. She says that the bigger and more expensive the house, the harder it is to find tenants because at that level, people are more likely to buy their own home or want only a short-term rental. Plus, a cheaper property will sell more easily and quickly when she's ready to let it go.
Single-family homes generally have the widest appeal. Condos, in addition to charging monthly homeowners association fees, may prohibit rentals within the first year of ownership and may limit the number of rentals to avoid a transient feeling, says Dawn Rae, an exclusive buyer's agent in Tampa, Florida. It can also be harder to get a mortgage on a condo.
How much it costs to fix up a house is less important than what it will be worth afterward, says Voreis. For example, if she can buy a house for $100,000 that needs $25,000 worth of work but will be worth $150,000 afterward, that's a better deal than a house that costs $140,000 and needs $10,000 of work but will be worth only $150,000 afterward.
For any property you're seriously considering, it's worth the $250 to $450 for a home inspection to find problems, as well as identify components and systems that work now but may need to be replaced in the near future. Before the Zibleys closed on their townhouse, they got a home inspection, which turned up a few things the seller fixed free.
Run the numbers
When you invest in a rental property, the goal is to make a profit using other people's money. That means you put down as little of your own money as you can, borrow the rest and let the tenants pay the mortgage, says Voreis.
Being successful can mean different things to different investors. For some, it's all about positive cash flow: If rent minus all expenses, including a management fee and a reserve fund for vacancies, yields a few hundred dollars a month, the transaction is a go. Other investors are content to break even every month and wait for the home to appreciate.