Best-Selling Author JJ Smith Leads Nationwide 30-Day Flat Belly Challenge on Monday, July 11th
Blacknews.com | 7/6/2016, midnight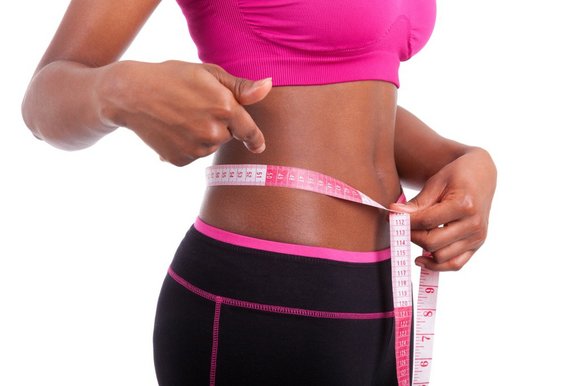 Washington, DC — All across America, people are battling stubborn belly fat. A health condition of now epidemic proportions, belly fat has actually been identified as the most lethal type of body fat because of its close proximity to vital organs. In fact, belly fat has been shown to be a predictor of early death, but JJ Smith is empowering people to free themselves from their dangerous belly fat once and for all. She is one of the world's leading weight loss experts. She has helped her followers lose over 2 million pounds and is the author of the mega hit #1 NY Times bestselling book, The 10-Day Green Smoothie Cleanse
"The truth is that everyone has beautiful abdominal muscles that can only be seen once they burn away belly fat. This program teaches you seven proven strategies to melt away belly fat and naturally reveal your sexy, slim waistline," JJ says. "My program shows that it's possible to lose inches off your waistline in just 30 days."
This online challenge outlines seven strategies that have been proven to tackle even the most stubborn belly fat and includes one month of free group coaching that is typically only reserved for her paying VIP members.
Specifically, JJ's 30-Day Flat Belly Challenge teaches participants to:
-Discover the 7 secrets that melt away belly fat to reveal your sexy, slim waistline
-Avoid the 6 "fat belly" foods that are the primary reason for belly fat
-Learn to break the #1 bad habit that causes belly fat
-Correct the #1 hormonal imbalance that causes a fat tummy
-Avoid the most common food allergen that causes a bloated belly
-Learn the 4 types of belly fat and the causes so that you can slim down your waistline
The online challenge includes two eBooks that teaches the dangers of belly fat and specific techniques to get rid of it, 30 recipes; seven training videos, and motivational success stories. There are also weekly checklists and an online support group for personal accountability. The belly fat program has already delivered results for men and women worldwide who are losing belly fat while gaining groundbreaking insights into their health, habits and hormones. Beyond shedding inches and pounds, people are cultivating greater self-esteem and increased energy levels.
One program participant, Christie C., commented, "Just wanna share my results for the FIRST week. I am 5 pounds down, 3 inches lost in the belly area and 2 inches in the waist area. I am really happy with my results and appreciate the helpful recipes and the bonuses. My metabolism is back up and I feel really good!"