How to Earn Your First Dollar Online
SEAN OGLE | 1/14/2016, 11:06 a.m.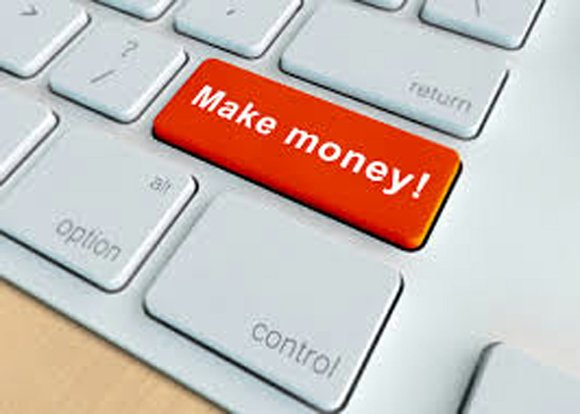 Do you have a job but would like to start something online and don't know where to start?
To help you have some idea of what your starting point could be, here's a couple of different approaches for making your first dollar online. This is by no means an exhaustive list, but any of these can be applied immediately and help you to bring in a few extra bucks this month or start making money online as an entrepreneur.
Become a consultant
I'm a firm believer that we're all experts at something. Think about what your friends always come to you for advice on. With the Internet, it has never been easier to get paid for that expertise. There are services online where you can post your expertise, assign an hourly rate and then people can find you and book a call with you on demand.
How to do it:
Go to Clarity.fm and sign up for an account.

Fill everything out on the site.

If you have a blog or website, create a link or widget for your Clarity account and put it in your sidebar.

Add a link on your about page and in the signature of your primary email address.

Share on social media.
Sell things on Craigslist, eBay or Etsy
These can be tough, but doable. But I guarantee, at the very least, you have a few things sitting around the house you'd like to sell. Take a couple of hours and list everything you want to get rid of on Craigslist or eBay. You could also take it a step further and turn it into a business.
A couple of my sister's friends from high school are making a full-time income via Etsy. One of them goes thrifting, looks for cool vintage items and sells them for a big premium. The other takes old wedding dresses from Goodwill and the like, redesigns them and sells them for hundreds of dollars.
How to do it:
Make a list of all the things around your house you'd like to get rid of.

Start with the most valuable, and take good photos of them all.

Post them on Craigslist.

Post them on eBay.
Sell your photos
Do you consider yourself a good photographer? Do you know how to take beautiful photos of everyday objects and situations? If so, you should consider becoming a stock photographer.
Again, this can be tough to make a lot of money from, but I've had friends who posted photos they already had and, within a few months, were bringing in an extra $500 a month. The catch here is that everyone has travel shots or beautiful sunset shots. The photos that do well are those of everyday objects or people in very specific situations.
How to do it:
Spend 30 minutes looking at stock photography sites to get a sense of what sells.

Create an account on either of those two sites. There are plenty of others as well.

Get your photos approved. The approval process can be pretty rigorous, so keep trying if your shots aren't accepted at first.