Money Mistakes That Cost You $1,000 or More
Cameron Huddleston /TNJ | 8/25/2016, 6:32 p.m.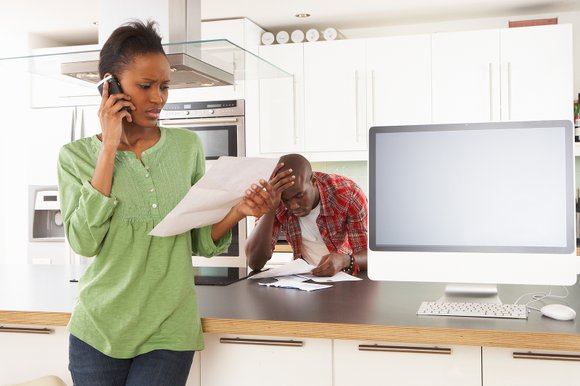 If you're trying to spend less so you can save more, there might be some obvious mistakes you're making with your money. For example, you're likely losing a lot more than you're making if you're gambling at the casino every week. And you're certainly not doing your finances any favors if you're dining out for lunch and dinner every day.
But there are plenty of other ways you might be losing money that aren't so obvious. Here are a number of mistakes you're making that you might not realize are costing you a lot.
BEING FINANCIALLY DISORGANIZED
One of the biggest money mistakes people make is being financially disorganized, said Kathleen Grace, a financial planner and managing director at United Capital. This can end up costing you a lot of money, she said.
For example, if you're not keeping tabs on your accounts, you could end up paying bills late and getting hit with late fees. If you're not tracking your spending and trying to get by without a budget, you'll end up overspending.
Fortunately, there are plenty of financial apps — such as Mint and Prosper Daily — that can help you keep tabs on your accounts and spending, and send you alerts when bills are due or you've exceeded your budget.
LEAVING MONEY FROM YOUR EMPLOYER ON THE TABLE
If your employer offers a workplace retirement plan such as a 401(k) and will match employee contributions, you're making a mistake if you're not contributing enough to the plan to get the full match. "It's free money," Grace said.
Typically, employers will match 50 cents to every $1 contributed by an employee up to a certain percentage of pay — usually 6 percent, according to 401kHelpCenter.com. However, one in four plan participants miss out on receiving a full match by not saving enough, leaving an estimated $1,366 of free money on the table, according to research by Financial Engines, an independent financial advising company that provides investment advice for workplace retirement plans.
LETTING INVESTMENT FEES EAT INTO YOUR SAVINGS
One of the most costly mistakes you can make is not understanding the true cost of your investment portfolio, said Elliot Weissbluth, CEO of HighTower. That's because there are fees on your workplace retirement savings account that eat into your returns and reduce the amount of money you'll have for retirement.
Weissbluth offers this example: If you have $25,000 invested and are earning 8 percent annually but are being hit with a 1 percent fee on assets, that fee will leave you with $73,624 less in your account after 30 years. He recommends visiting AmericasBest401k.com to check the fees on your workplace retirement plan to see whether it's cost effective. You can talk to your human resources department if you're not happy with the fees your plan charges.
If you're saving outside a workplace plan through an advisor, make sure the person you're working with is a fiduciary — a professional who is legally bound to work in your interest, Weissbluth said. Otherwise, you'll pay more fees with a non-fiduciary who is more focused on selling you products.