Tech Services Every Growing Business Needs
Justin Beegel/ TNJ | 4/7/2016, 4:18 p.m.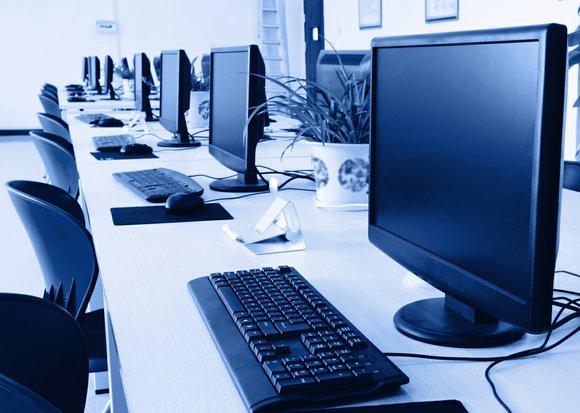 Starting a business used to require a lot of time and effort. All the paperwork needed to be filled out manually and submitted via snail mail. If you were lucky, you could go down to some clerk's office and submit the forms in person, but you knew it would be weeks before anyone looked at it. You cringed at the thought of your papers sitting in a wire basket on the end of someone's desk, waiting to be processed.
Fast forward to 2016, and the landscape has completely changed. Getting your business up and running takes days, not weeks, and you don't need a brick-and-mortar location or a receptionist to give your micro business the look and feel of a large corporation. The Internet, particularly cloud-based platforms, has made entrepreneurship simple for anyone with an idea, some decent skills and the drive to make it happen.
Virtual assistance
When you're running a startup, funds are limited (to say the least), but there's always a boatload of work. Being able to hire help at an affordable rate is golden. It's a luxury that Web-based platforms have afforded entrepreneurs, and one that is in high demand.
When I was the sole employee, it was difficult to keep up with administrative tasks as the company grew. I eventually hired a virtual assistant (VA) to manage these jobs while I focused on business development. The VA took over several recurring tasks including:
--Documenting policies and procedures. These later became the operating/governing documents for designers and managers.
--Project follow-up. The assistant followed up with clients after the completion of a project to ensure satisfaction and capture referrals.
--Billing and invoicing. This included invoicing clients at the completion of each milestone, as well as following up on unpaid accounts.
--Email management. The assistant responds to general inquiries within 24 hours and separate and sorts emails by order of importance.
Finding the right person for the job makes all the difference in the world. I found our VA on Elance.com, and it took several tries to get someone who was a great fit. There were dozens of applicants, and all of them had relevant backgrounds. I was able to narrow down the search by speaking only with individuals who had legitimate references. This helped me quickly identify the applicants who would add the most value to the company. With the help of our VA, I gained valuable time and focused on development and growth.
Project management
When spreadsheets won't cut it, project management (PM) platforms dominate. They're easy to use, fairly inexpensive and effective in connecting team members from around the world. If you're thinking of switching from spreadsheets to a PM system, remember that you don't have to reinvent the wheel. Some of the spreadsheets that you currently employ can be imported and used as a reference for historical information. Also, play around with the system first so that you can decide how your information should be organized. Some people like to just upload documents and tag them, while others utilize several different functions to create a program tailored to their needs.