Audit Reveals UC Schools Lowering Admission Standards for Nonresidents
By: Madlen Grgodjaian/California Black Media | 4/6/2016, 1:21 p.m.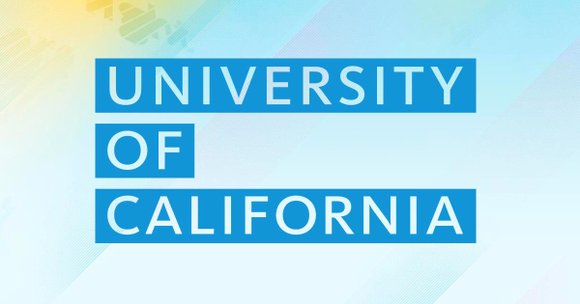 A new state audit revealed The University of California is admitting a higher percentage of under-qualified international students than California residents.
The audit released by the State Auditor accuses the public university system of lowering admission standards for nonresidents to make up for funding cuts.
"Over the past several years, the university has undermined its commitment to residents in an effort to increase its revenue by recruiting and enrolling nonresidents," auditor Elaine Howle wrote in a letter about the report to Gov. Jerry Brown and legislative leaders.
The State Auditor's office recommended a cap and stricter entrance for nonresident students, and more focus on admitting Californians specifically underrepresented minorities, Latinos, and African Americans.
Assemblyman Kevin McCarty (D-Sacramento) and Jose Medina (D-Riverside) introduced Assembly Bill 1711. The new bill would withhold funding from the UC unless it caps the amount of out-of-state and international undergraduates at the current level of 15.5 percent system-wide, require the UC to publish an annual report on undergraduate nonresident tuition and revenue, and mandate that at least half of the money generated from nonresidents' supplemental fees be used to support more university spots for Californians.
"The UC has not only rationed access for California's students who are qualified and even exceeded admission requirements under California's Master Plan for Higher Education, but over the last three years, the UC has admitted 16,000 non-resident students with lower academic scores than the top half of admitted resident students," said McCarty, chair of the Assembly Budget Subcommittee on Education Finance. "This policy has had a disproportionate effect on underrepresented students who are finding it harder to access the UC System."
California State University Long Beach graduate, Jaivon Grant said he applied to four different UC schools and was accepted to one.
"I graduated in the top three percent in my class," said the Long Beach resident. "My grade point average was 3.83, and I only got into UC Davis."
The university has acknowledged its growing financial reliance on fees from out-of-state students but contends they don't displace in-state applicants. School officials said nearly $25,000 in additional tuition that nonresidents pay each year has allowed UC to enroll thousands of more California students than the system could otherwise afford.
"What accounted for the increase in out-of-state enrollment was a 30 percent cut in state funding," said UC spokeswoman Dianne Klein.
In 2014, UC President Janet Napolitano and Gov. Jerry Brown reached a momentous agreement that provides UC with significant revenue while capping resident tuition at its current level for two years.
The revised state budget provides UC with a four percent increase to its base budget for four years beginning in the upcoming fiscal year or $119.5 million for 2015–16. This represents the addition of two years as it extends the funding increase through the end of the governor's term.
The system-wide tuition would remain at $11,220 through 2016–17. Beginning in the 2017-18 school year, tuition for Californians will rise again in a formula that will involve the general inflation rate but will be capped at five percent annually.