Academy of Nutrition and Dietetics Urges Congress: Prioritize Nutritional Health of Nation's Children
8/6/2015, 2:15 p.m.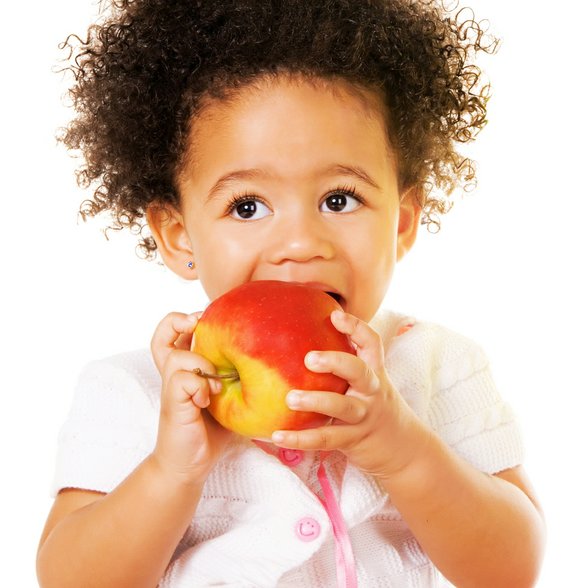 Chicago, IL-- During Kids Eat Right MonthTM, the Academy of Nutrition and Dietetics urges Congress to prioritize the health, nutrition and well-being of millions of American children by reauthorizing and strengthening child nutrition programs.
Kids Eat Right Month, celebrated in August, is sponsored by the Academy, the world's largest organization of food and nutrition professionals, and its charitable Foundation.
"Child nutrition programs provide an infrastructure that can be mobilized to improve the health of millions of children on a nationwide scale, while also improving school attendance, test scores and educational attainment," said registered dietitian nutritionist and Academy President Dr. Evelyn F. Crayton. "Academy members, as registered dietitian nutritionists and dietetic technicians, registered, are the backbone of these programs, which help build a strong and healthy next generation."
Child Nutrition Reauthorization is a broad piece of legislation that includes Special Supplemental Nutrition Program for Women, Infants and Children (WIC), School Meals, Summer Food Service Program, Child and Adult Care Food Program, Farm to School and the Fresh Fruit and Vegetable Program.
"The social and economic benefits of child nutrition programs extend into local communities, including improvements in the diet of other family members, healthier options in the grocery stores, economic stimulus to communities, stable customers for American agriculture, job creation and poverty reduction," Crayton said. "With such immense outcomes, it is essential we act now to ensure these programs can continue long into our future."
As a part of Kids Eat Right Month, when the Academy and its Foundation draw increased attention to the need for healthy lifestyles for children and families, the Academy calls on Congress to take actions that will provide a healthy and vibrant future for children:
Nutrition Education: Ensure strong, comprehensive nutrition education is included in all child nutrition programs. "We must continue to support research that provides evidence-based improvements for comprehensive, nationwide nutrition education approaches that foster healthy behavior, educational attainment and lifelong health for all children," Crayton said.
WIC: Support the WIC program as an effective health care service and nutrition assistance program, while examining new policy structures that would optimize the health of mothers and their children.
School Meals: Support science-based nutrition standards that provide healthy, well-balanced meals to millions of children on a daily basis. "The Academy supports our member leaders who work in school nutrition. Their dedication to students is unparalleled and demonstrated through business savvy, delivery and development of appealing menus and commitment to high-quality nutrition education," Crayton said.
Summer Food Service Program: Expand access in innovative and effective ways to reach children in rural and underserved areas; and administrative streamlining with other programs, that allow this underutilized program to reach children throughout the summer months.
Child and Adult Care Food Program: Ensure healthy meals and snacks are served to children in day care and after-school programs, by providing adequate reimbursement, nutrition education and training to providers.
Farm to School: Provide funding and support expansion of this popular and effective grant program to include preschool, summer, after school and tribal communities.