Community Mourns loss of Dr. Thomas Watson, Jr.
10/30/2014, 6 a.m. | Updated on 10/30/2014, 6 a.m.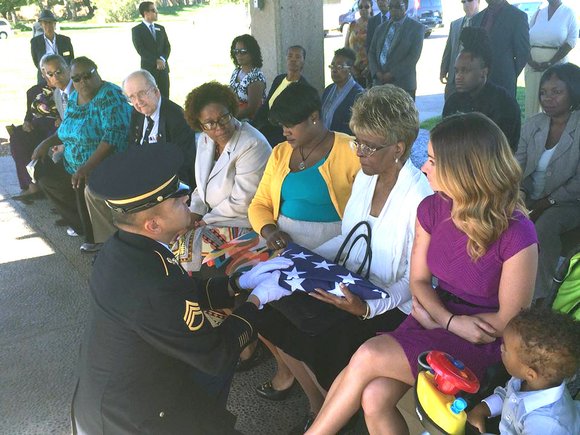 Dr. Thomas H. Watson Jr., Pomona community activist and Lanterman Developmental Center's first African-American dentist and director of dental services, passed away on Oct. 17, 2014.
Father, husband, friend, mentor, servant, humanitarian, brother and guide are some of the many words that has been used to describe Dr. Thomas H. Watson Jr. Born on July 10, 1929 in Duquesne, Pennsylvania, he was the youngest child of steel mill worker Thomas H. Watson Sr. and Ann Olivia Watson's 10 children. He graduated from Duquesne High School with honors, completed a bachelor of science in chemistry and biology at Duquesne University and completed his doctor of dentistry degree at the University of Pittsburgh.
He had strong spiritual convictions and lived out his Christian faith on a daily basis. Dr. Watson's learned early on that life is about caring, sharing and giving. He and his family were active members of the South Hills Presbyterian Church and were involved in a number of ministry groups and activities.
Dr. Watson served his country and participated for two years in combat duty in the Army during the Korean conflict. He was honorably discharged as a sergeant. Watson continued his service and served in the Army Reserve for an additional six years.
Dr. Watson moved his family, Barbara J., daughters Althea and Enid to Pomona in 1965 when he accepted a position as the first black dentist at Pacific State Hospital. He was named acting chief of dental services in 1967, permanently appointed in 1968 and retired in 1993 after 28 years of state service.
Watson's achievements, citations and acknowledgements are numerous. He was the recipient of the Inland Valley News' Publishers Choice Award; was named a fellow in the International College of Dentists and the American College of Dentists; served as secretary-treasurer, vice president and president of the Southern California Academy of General Dentistry and on the Pomona YMCA board of directors, and received the Academy of General Dentistry's Master's Award for exemplary professional and public service
He was a member of the American, California and Tri-County dental associations, the Academy of General Dentistry and the Los Angeles County Forensic Dentistry Team.
Watson is survived by his wife, Barbara J.; daughters Althea Watson-Siriboe of Pomona and Enid Watson of Claremont; two grandchildren, Abena Watson-Siriboe of Denver and Kwame Watson-Siriboe Sr. of Salt Lake City; one great-grandson, Kwame Watson-Siriboe II; two sisters, Helen Jenkins of Virginia and Lillian Green of Montclair; and a great number of extended family.
The Inland Valley and the world-at-large will miss Dr. Watson's physical presence but his spirit will live in the heart and lives of those who knew him forever.