Former HGTV Host & Black Business University Founder, Fran Harris, Launches National Tour to Accelerate Black Business Success
8/6/2014, 12:59 p.m.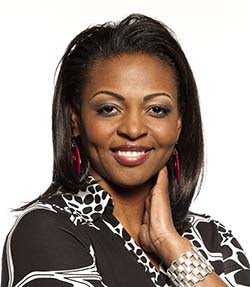 Former HGTV Host & Black Business University Founder, Fran Harris, Launches National Tour to Accelerate Black Business Success
Dallas, TX – When WNBA Champion Fran Harris retired from the Women's National Basketball Association in 1998, she went right from the court to the broadcasting booth as an announcer for Lifetime Television, and later, ESPN. Harris knew that the professional career of a female athlete was often a lot shorter than her male counterparts. Her mother made sure her baby girl was prepared for life after sports, instilling a quiet confidence and the importance of building solid relationships based on integrity, and taking care of business in the classroom.
Prior to retiring from sports, Harris spent 3.5 years as a sales executive for Procter & Gamble, and then built three companies in coaching, consulting, entertainment, television and media. She began as a coach to executives in companies like Dell, Coca Cola and Apple while still in college. "I was 21 and speaking in some of the most dynamic organizations in the world about team-building," said Harris, who played on an undefeated (34-0) NCAA Championship team at the University of Texas at Austin in 1986. "I couldn't be paid because of NCAA rules but the experience would later prove invaluable in laying the foundation for my training & development company."
Harris' latest venture, Black Business University, is perhaps her crown jewel. The online educational portal helps African American entrepreneurs get up to speed with their online and offline enterprises. "We began developing & researching for BBU four years ago because we wanted to be on top of contemporary challenges facing black entrepreneurs at all levels, as well as our opportunities," said Harris, who started her first business, a snow cone stand, at age 9. "This summer I'll tour at least 6 cities, connecting with black entrepreneurs and teaching us how to capitalize on the Internet, new media and even, social media."
The Black Business University tour started in Dallas, Texas in June and ends on July 25th in Charlotte, North Carolina, making stops in Houston, Austin, Atlanta & Fort Lauderdale. Harris' topics include Building to Sell, Finding Capital, Dough for Whatcha Know, Social Media Marketing & How to Get Massive FREE Publicity. Harris will be giving away $250,000 in coaching & prizes, and attendees can also upgrade their event experience by joining Harris for VIP Mastermind lunches & dinners, granting serious entrepreneurs even more access to the same radical business and marketing strategies that have landed Harris on The Today Show, Good Morning America, CNN, CNBC and many other networks and media outlets.
Fran Harris lives her life by a simple mantra: you can't have an extraordinary life or business by making excuses. She's currently the only black female play-by-play announcer on national television, calling games for ESPN's Longhorn Network. Harris is the former host of HGTV's "Home Rules", a life and home renovation show, and is currently developing her next television project about entrepreneurship. Her clients include Fortune 100 corporations, world-class universities, small businesses, and solopreneurs on the brink of greatness. She's the founder of Collegepreneur magazine, co-founder of the original Black Millionaires Summit, and creator of more than 20 online branded websites, 120 products & books, and of course, Black Business University, the premier online educational portal for black entrepreneurs. For more on Fran, visit www.franharris.com