IVN Celebrity of the Week
10/31/2013, 8 a.m.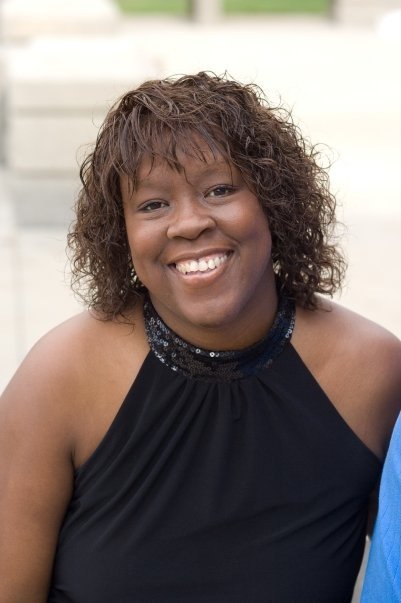 Des Moines, IA- Inland Valley News' Celebrity of the Week Breast Cancer Survivor Nichole Martin Wright was first diagnosed one semester away from realizing her dream of becoming a nurse. At age 48, married, with 3 children (1 adult child); following the earlier traumatic loss of her sister Ruby, by "the monster" she would come to name it, Breast Cancer, and the subsequent loss of her mother (days past 9/11), she stood on the brink of realizing her lifelong desire to become a nurse, to help people to give back.
The day Nichole received her diagnosis was like any other day, she was setting up overtime hours as a CNA, working at a major hospital in Des Moines, Iowa. Following her day of clinical she had a mammogram appointment she needed to keep. Some six weeks earlier she had woke up to a lime size lump in her left breast. Never a big busted woman, a lump took up a lot of space. Over the last six weeks her doctor had been treating the lump as mastitis (breast infection); sure it wasn't cancer, after all he assured her, cancer just doesn't appear overnight as this lump had. But now her doctor was having second thoughts, there had been no improvement, more test were on the horizon.
"My mammogram started pretty routinely, sure it was nothing more than an infection, I was confident I would be in and out with a diagnosis, and a prescription to fix the problem. It wasn't until they called me back in for the third time, informing me another test (ultra sound) was needed. Following the ultra sound the doctor came in to give me the results: initially I'm sure she didn't say the word "cancer or cancerous", it was more like "…signs of calcification…" At least that's all the words in my brain would allow me to hear. The screaming that came from me, from my soul was the most earth shaking thing I had heard, felt and experienced ever in my life. Over and over I cried out "…Lord you promised, you promised if I followed you, you promised…" Weeping on the floor, an attending nurse helped me to my feet, encouraging me. "If you believed that God had promised you, hold on to that promise." My husband was called to escort me home; prior to leaving the doctor showed me the film of my cancer infested breast. The ultimate diagnosis would be 3rd stage breast cancer which had begun to spread into my lymph nodes in my armpit," Nichole stated.
Nichole was diagnosed March 2008 and was cancer free May 2009. March 2013 marked her 5th year anniversary.
Faith has played a part in Nichole's recovery. "The road my eldest sister walked when she fought "the monster" (my nick name for cancer) was pitter with peaks and valleys. I'm not sure how advanced my sister's cancer was, for she had hidden most information from everyone except her adult children, something that would prove to have devastating consequences. Her death would be the precursor for our mother's 1st and 5th life ending strokes; my sister's 5 adult children's lives would spin out of control all in different ways, times, and backdrops. The true impact of her journey, that ended in her death wouldn't be seen in me until 10 plus years when the words "…you have breast cancer" came from my doctor's lips. Facing you are at the end of your life…is a serious "WOW" moment; you really can't wrap your mind around the enormity of the situation," Nichole said.