Five Star Barbershop Shares Love with $1 Haircut Grand Opening Promotion
7/25/2013, 11:42 a.m.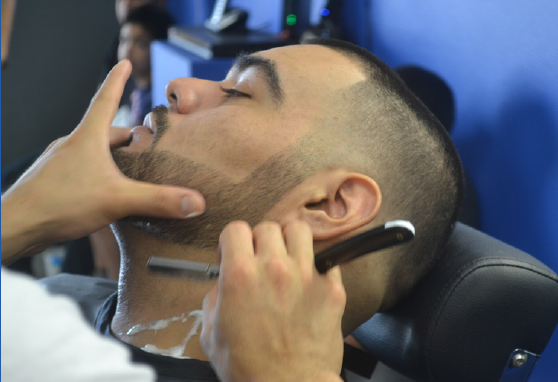 By Jeremiah Pascua,
IVN Guest Writer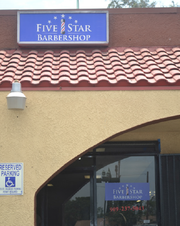 Fontana, CA-- On July 19, 2013, local teens, adults and families flocked to Fontana, California where Five Star Barbershop opened in grand fashion offering food, music and best of all, one-dollar haircuts!
An offer like this is unheard of in today's slow economy. The one-dollar haircut grand opening clearly got around to the local community because there were about 40 people waiting for haircuts before the 9 a.m. opening! Five Star Barbershop had their work cut out for them for all the right reasons. "This is for the people," states Five Star Barbershop owner Jose Chavez while he properly cuts a young boy's hair for only $1.
Hair was being cut and smiles were leaving the shop every 15 minutes. When asked if he would return to Five Star Barbershop, Gio Dantes replied, "The haircuts may cost one dollar, but this is no one-dollar quality hair cut. I will definitely pay full price for this cut." Although customers had to wait, the music playing and nacho eating kept the young children entertained for the necessary amount of time.
From scissor comb-overs to razor fades & beard shaves, Five Star Barbershop accepted $1 for all cuts during their grand opening promotion.
Each one of the Five Star Barbers catered to every one of their customers needs as if they were paying full price. Five Star Barbershop is open 7 days a week and located in the heart of Fontana just 3 blocks away from the famous Auto Club Speedway at 15324 Merrill Avenue, Fontana, CA 92335.
Five Star Barbershop specializes in all styles of haircuts including custom haircuts and will be offering hot shaves soon, so let all your bearded family members know. If you are looking for a 5-star quality haircut, stop by Five Star Barbershop for the 5-star treatment without the price! For more information call (909)237-5043.